US Navy's cruisers transit Taiwan Strait
Ticonderoga-class guided-missile cruisers USS Antietam (CG 54) and USS Chancellorsville (CG 62) conducted a routine Taiwan Strait transit on 28 August.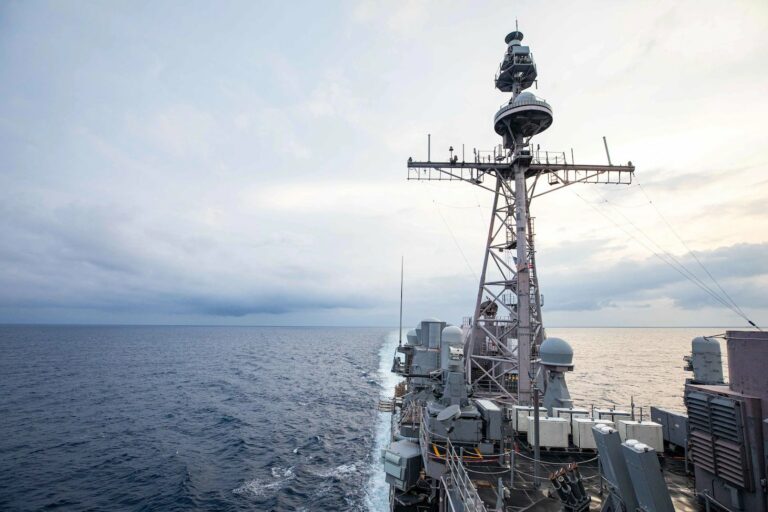 These ships transited through a corridor in the strait that is beyond the territorial sea of any coastal state.
"The ship's transit through the Taiwan Strait demonstrates the United States' commitment to a free and open Indo-Pacific," the navy officials stated.
Recently, the US Navy decommissioned USS Vella Gulf (CG 72), a Ticonderoga-class cruiser, after 29 years of service.
The ceremony marked the first of five cruisers set to be decommissioned this year. 
After decommissioning, the ship is slated to be towed to the US Navy's Inactive Ship's facility in Philadelphia in October. There, it will be in a Logistical Support Asset status.
In July this year, American shipbuilding company Huntington Ingalls Industries (HII) was awarded a contract for engineering and design from the US Navy for the next-generation guided-missile destroyer (DDG(X)) program. The class of next-generation guided-missile destroyers will replace the navy's Ticonderoga-class Aegis cruisers and older Arleigh Burke (DDG-51) class Aegis destroyers.