India's first indigenous aircraft carrier soon to enter service
The Indian Navy is preparing to commission its first indigenous aircraft carrier INS Vikrant on 2 September.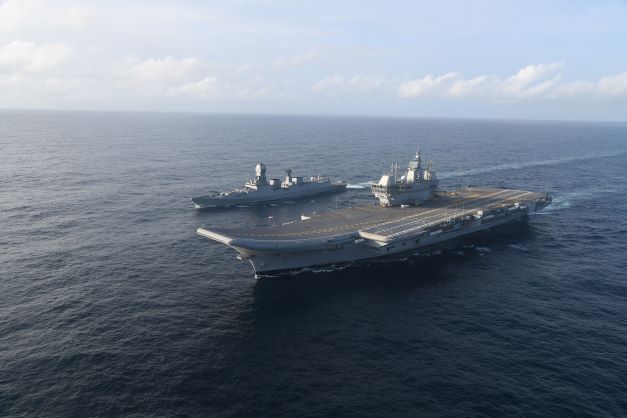 The vessel is designed by Warship Design Bureau (WDB), Indian Navy's in-house organisation and built by Cochin Shipyard Limited (CSL). The steel cutting ceremony for the ship took place in 2005.
In order to push the indigenisation drive, the warship grade steel required for the construction of the aircraft carrier was successfully indigenised through Steel Authority of India Limited (SAIL) in collaboration with Defence Research & Development Laboratory (DRDL) and Indian Navy.
The hull fabrication progressed thereafter and the ship's keel was laid in February 2009. The first phase of ship construction was completed with the successful launch of the ship in August 2013.
The 262 meter-long and 62-meter wide Vikrant displaces approximately 43000 tonnes when fully loaded, having a maximum designed speed of 28 knots.
The ship would be capable of operating air wing consisting of 30 aircraft comprising of MiG-29K fighter jets, Kamov-31, MH-60R multi-role helicopters, in addition to indigenously manufactured advanced light helicopters (ALH) and light combat aircraft (LCA).
INS Vikrant completed various phases of sea trials where the ship's performance, including response of the ship's hull to various conditions of operations, manoeuvring trials, main propulsion and other equipment was tested.
US-based company General Electric (GE) was picked to supply its LM2500 engines for the vessel.
With the commissioning of INS Vikrant' on 2 September, India would join the select group of nations having the niche capability to indigenously design and build an aircraft carrier, the navy officials noted.