Austal USA and Saildrone team up to build autonomous USVs
American companies Austal USA and Saildrone have entered into a strategic partnership to build autonomous uncrewed surface vehicles (USVs).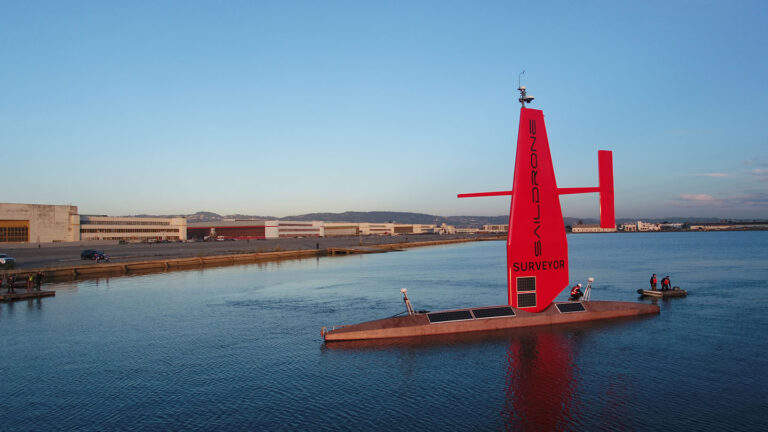 This new partnership will combine Saildrone's uncrewed surface vehicle technology with Austal USA's advanced manufacturing capabilities.
With the new partnership, the companies want to provide to the US Navy and other countries a solution for maritime domain awareness, hydrographic survey, and other missions requiring persistent wide area coverage.
Furthermore, the partnership will ensure the production of Surveyor, a USV developed and designed by Saildrone and now it will be manufactured exclusively by Austal USA in Mobile, Alabama.
Saildrone Surveyor, at 65 feet (20 meters) in length, is designed specifically for deep ocean mapping and Intelligence, surveillance and reconnaissance (ISR) applications, both above and below the surface.
"With our lean manufacturing techniques and serial production capabilities, Austal USA will provide large scale fabrication of these vehicles and with our partner Saildrone rapidly get the capability to the Fleet," said Austal USA President Rusty Murdaugh.
Autonomous vessel capability has been identified as an area of strategic importance by the US Navy. Austal will begin manufacturing the first Saildrone Surveyor vehicles for the US Navy in October 2022.
This year, the navy started operating Saildrone Explorer unmanned surface vessel in the Arabian Gulf, expanding the US 5th Fleet's integration of new unmanned systems.
The vessel is a 23-foot-long (7 meters), 16-foot-tall (4.8 meters) USV reliant on wind power for propulsion. The unit houses a package of sensors powered by solar energy for building a shared picture of the surrounding seas.
The testing was part of International Maritime Exercise (IMX) 2022, an 18-day biennial naval training event led by US Naval Forces Central Command.