French DGA places order for first next-gen patrol boat
French Government Defense procurement and technology agency (DGA) has placed an order to a consortium comprising local defence companies Socarenam and CNN MCO to build the first out of six next-generation offshore patrol boats (OPVs).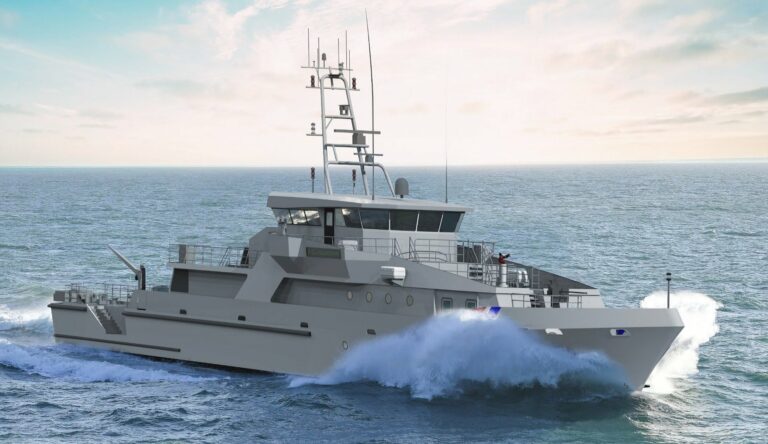 The contract, valued at €110 million, covers the development and production of a maximum of six patrol boats and maintenance services in operational condition.
The order was placed for Maritime Gendarmerie, which is under the operational control of the chief of staff of the French Navy. 
The vessels will measure 46 meters in length and displace 350 tonnes. They will be able to travel at a speed of 21 knots. These multi-mission boats will be equipped with MAG58 and 12.7 mm machine guns.
The first boat, which will be built in Boulogne-sur-Mer, is scheduled for delivery in the second half of 2024.
The offshore patrol boats will be the first French Navy vessel to feature eco-friendly technology to lower nitrogen oxide emissions.
Meanwhile, last month, French Navy's first Patrouilleur d'Outre-Mer (POM) offshore patrol vessel (OPV), Auguste Benebig, conducted sea trials.
As part of the navy's POM program, French shipyard Socarem was awarded a contract to build six OPVs. Auguste Benebig, the first vessel of the class, was launched in October 2021.
The 80-metre-long ships will serve as part of the navy's POM program, providing surveillance and protection for France's extensive exclusive economic zone (EEZ), which includes parts of the Caribbean and the Indian Ocean.