USS Zumwalt makes first Guam port call
The US Navy's guided-missile destroyer USS Zumwalt (DDG 1000) departed Guam after a scheduled port call on 16 September.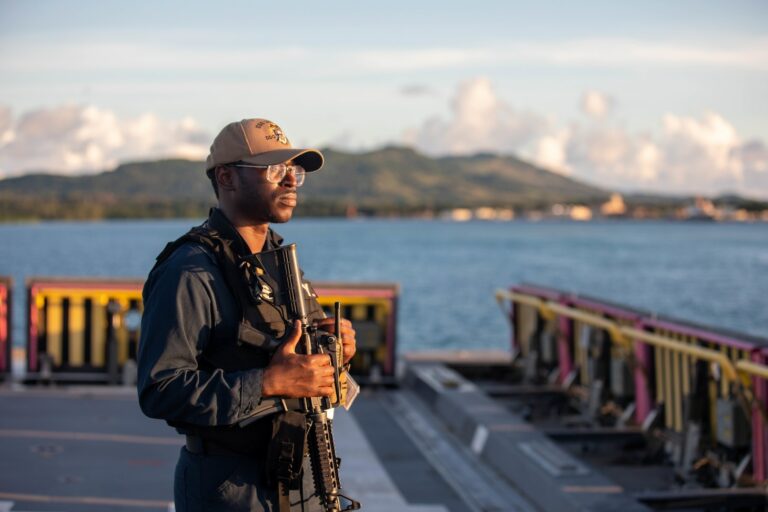 This is the first time USS Zumwalt has pulled into Guam, and marks the farthest it's ever been from its home port of Naval Base San Diego since its commissioning.
While this was a working port visit, sailors had a number of opportunities to rest and unwind on and off base.
Port calls are part of the navy's routine operations. They allow sailors an opportunity to decompress from the high demand of life at sea, contributing to the overall mission readiness of the ship.
"When we're out to sea, there's work to do around the clock and there are no small tasks. It can be easy to get caught up in that constant state of work, sleep and repeat, so it's nice when you can take some time to yourself and go to the beach or just explore somewhere you've never been before," said Senior Chief Intelligence Specialist Elizabeth Dabney, from Crossville, Tennessee.
USS Zumwalt departed Guam on 19 September to continue operations in support of a free and open Indo-Pacific region.
The destroyer is assigned to Task Force 71/Destroyer Squadron (DESRON) 15, the navy's largest forward-deployed DESRON and the US 7th fleet's principal surface force.