Canadian Navy frigate HMCS Vancouver starts Operation Neon
Canadian Navy's Halifax-class frigate HMCS Vancouver has started Operation Neon, which is Canada's contribution to the monitoring of United Nations Security Council sanctions designed to pressure North Korea to abandon its weapons of mass destruction programs.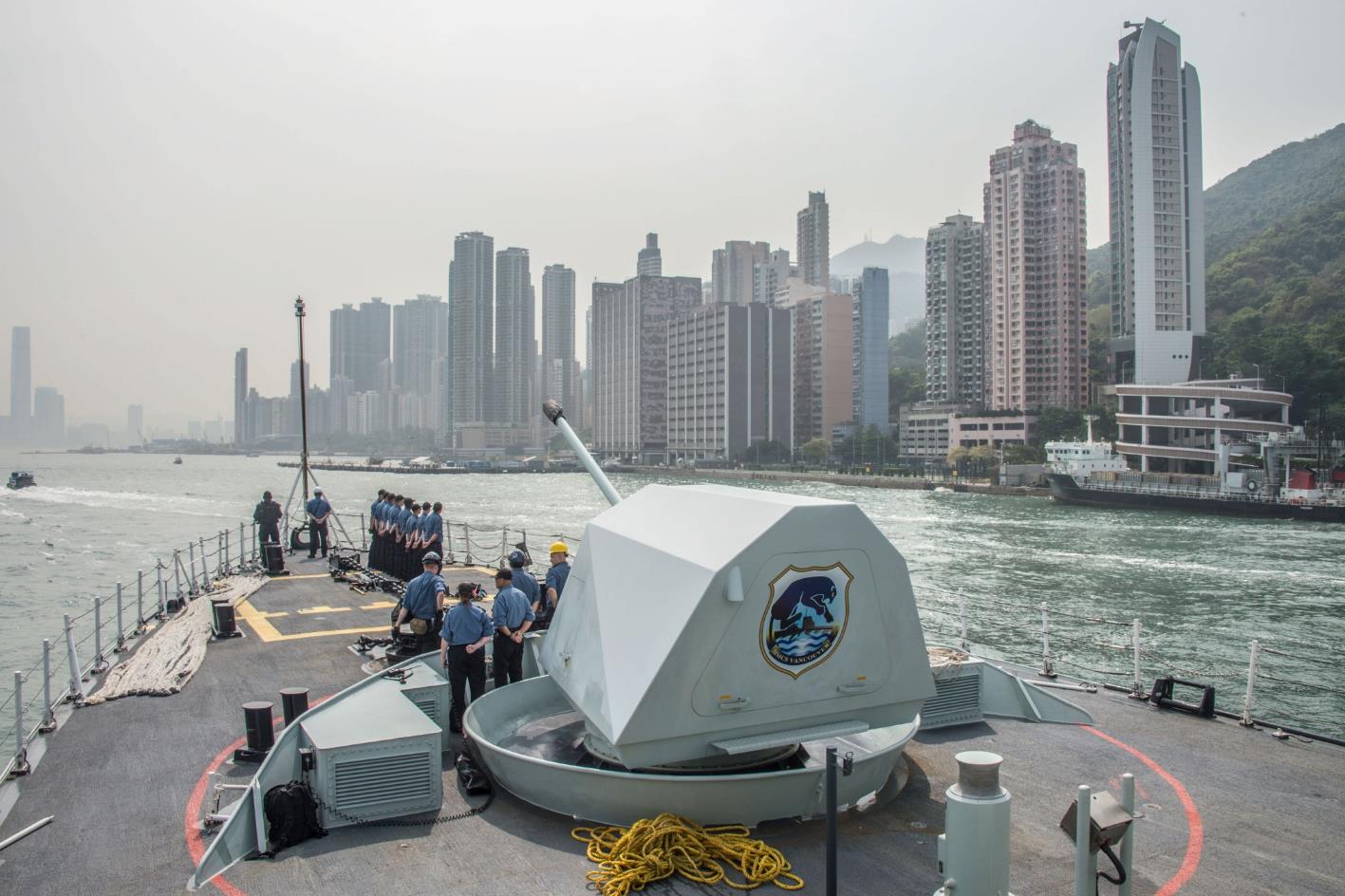 Following a recent port visit to Manila, Philippines, HMCS Vancouver sailed through the waters of the Taiwan Strait, along with the USS Higgins, on its way into Neon's area of operation.
This sail was done in full accordance with international law, including high seas navigation rights as outlined in the UN Convention on the Law of the Sea (UNCLOS), the navy noted.
During this deployment under Operation Neon, HMCS Vancouver will also participate in exercises Keen Sword, with the US military and Japan Self-Defense Force (JMSDF).
The ship is deployed with a CH-148 Cyclone helicopter, which augments the monitoring capabilities of HMCS Vancouver.
A RCAF CP-140 Aurora long-range patrol aircraft is also scheduled to deploy next month on Operation Neon with the crew and supporting personnel to operate out of Kadena Air Base in Okinawa, Japan. 
"A key objective of the Canadian Armed Forces is a stable, free, open and inclusive Indo-Pacific, which North Korea's pursuit of ballistic and nuclear weapons technology puts at risk. This is why United Nations Security Council Resolutions were put in place and why Canada supports them regularly through Operation NEON. Our presence here shows our dedication to the preservation of peace and security in this region and across the globe," Vice-Admiral Bob Auchterlonie, Commander Canadian Joint Operations Command.
HMCS Vancouver has been deployed alongside HMCS Winnipeg on Operation Projection since August 2022. The operation is a naval forward operating presence that demonstrates Canada's ongoing commitment to peace and security in the Indo-Pacific.
During this deployment, the vessels are taking part in multiple training opportunities, exercises, and bilateral engagements with foreign navies and international security partners.
HMCS Vancouver, along with HMCS Winnipeg, also participated in Exercise Rim of the Pacific (RIMPAC) 2022, which brought together over 25,000 personnel from 26 nations.