Bahrain, US navies strengthen maritime skills in Middle East
Sailors from the Royal Bahrain Naval Force joined the crew of the US Navy's patrol coastal ship USS Chinook (PC 9) for a three-day professional exchange that ended on 21 September.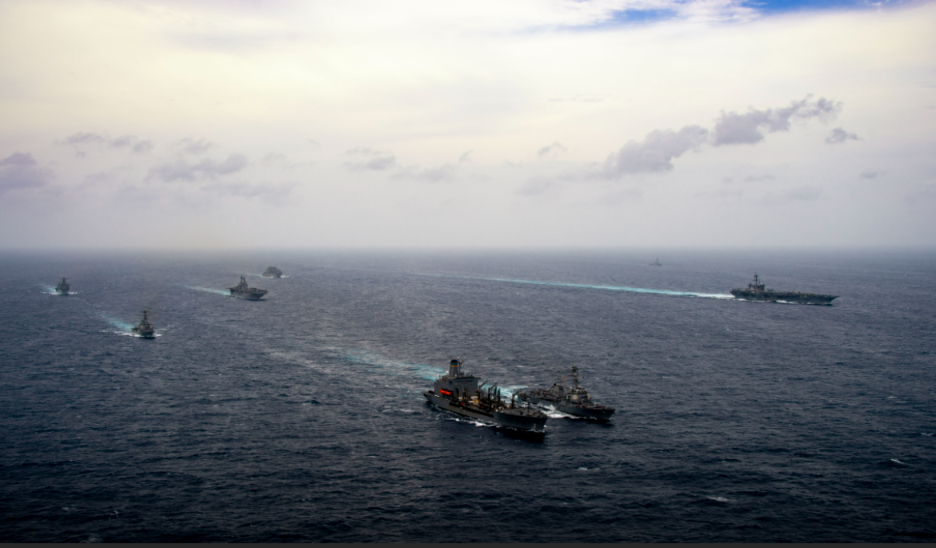 Bahraini and US crewmembers discussed best practices for engineering, search and rescue, damage control and weapons handling during training opportunities ashore and at sea.
The navies cooperate on a shared commitment to maritime security and stability in the Middle East since regional waters are very dynamic and have central importance to global trade.
"We got to share how we operate underway on the bridge and conduct boat ops, man overboard drills and gun shoots – things that we can do at sea," Chinook's operations officer Elijah Jackowitz said.
During the first day of working with his Bahraini counterparts, Boatswain's Mate 2nd Class Brian Miranda-Perez led a training event with a device on the ship called a "J-bar," which is used to hoist personnel out of the water.
On the second day, Gunner's Mate 1st Class Nathan Rattelade discussed techniques for safely handling and shooting shipboard weapons, including the MK 38 Mod 2 25mm machine gun system.
The final day of exchanges covered topics on damage control and how to handle hazardous material aboard a ship.
In March, Bahrain inaugurated five patrol coastal ships into the Royal Bahrain Naval Force that were previously operated by the US Navy.
In May this year, the two navies undertook a 10-day military exercise Neon Defender in and off the coast of Bahrain.
The close ties between the maritime forces enhance bilateral cooperation and interoperability, the navies concluded.