VIDEO: Japan's third Taigei-class submarine hits the water
Japanese Maritime Self-Defense Force (JMSDF) has held a naming and launching ceremony for the third Taigei-class submarine.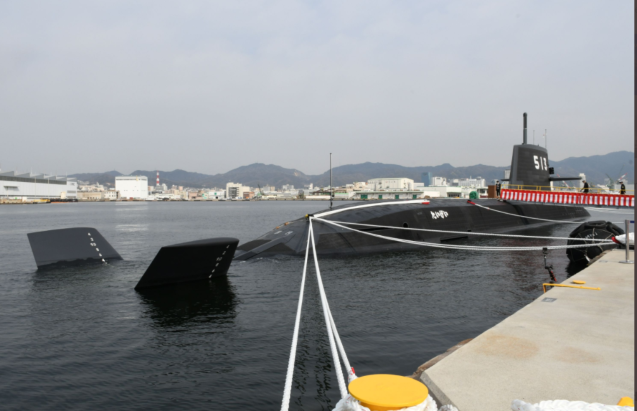 As informed, the ceremony took place on 12 October at Mitsubishi Heavy Industries' (MHI) Kobe Shipyard. The vessel was named Jingei. The word symbolically means the image of a whale, the king of the sea, galloping through the waves.
Japan's first Taigei-class submarine entered service in March this year. The commissioning ceremony for the vessel Taigei, which means Great Whale, also took place at MHI's shipyard.
The Taigei submarine is equipped with a sonar system with improved detection capability. What is more, it has an advanced, stealth-like design and a lithium battery system that ensures quiet operation and longer endurance.
The 3000-ton submarine features a length of 84 meters and a width of 9.1 meters and can accommodate about 70 people. It has a diesel-electric propulsion.