Canadian Navy's 2nd AOPS Margaret Brooke enters service
Royal Canadian Navy (RCN) has welcomed second Arctic offshore and patrol ship (AOPS) HMCS Margaret Brooke into naval service with a commissioning ceremony.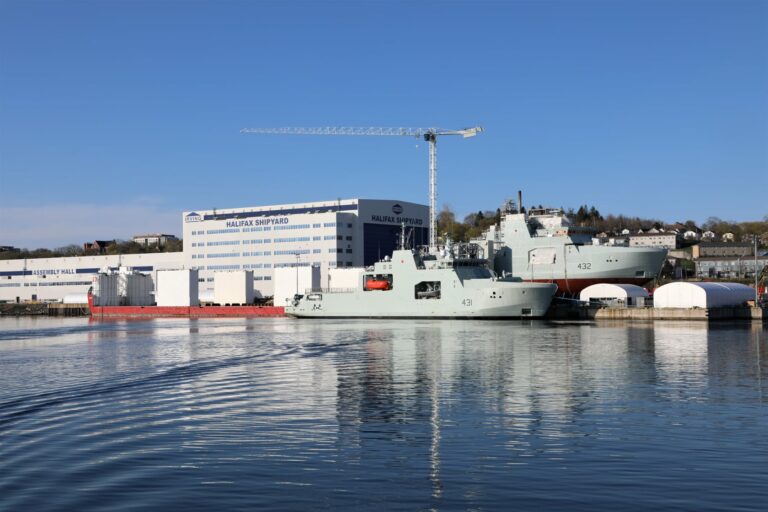 This ceremony marks a significant achievement for both the RCN and the Canadian shipbuilding industry.
Specifically designed to patrol Canada's offshore and Arctic waters, the Harry DeWolf-class AOPS bolsters RCN's presence in the Arctic and its ability to operate globally protecting Canada's interests at home and abroad. 
This is the first time in its 111-year history that the RCN is naming a class after a prominent Canadian Navy figure, Harry DeWolf. The remainder of the class will be named to honor other prominent Royal Canadian Navy heroes who served their country with the highest distinction.
HMCS Margaret Brooke was launched in the fall of 2019 and delivered to the RCN in July 2021. The ship has already been hard-at-work, deploying on Operation NANOOK in August 2022, and on Operation LENTUS in September 2022.
The introduction of a second AOPS delivered under the National Shipbuilding Strategy is expected to enhance the RCN's ability to enforce sovereignty and meet future defence challenges in Canada's offshore and Arctic waters.
Canadian shipbuilder Irving Shipbuilding started the construction of the Royal Canadian Navy's sixth and final AOPS in August 2022.
The AOPS will be capable of conducting a wide variety of operations abroad.