USS Gerald R. Ford in a first international port visit
The first-in-class aircraft carrier USS Gerald R. Ford (CVN 78) and its embarked crew arrived in Halifax, Nova Scotia, for the ship's first international port visit on 28 October.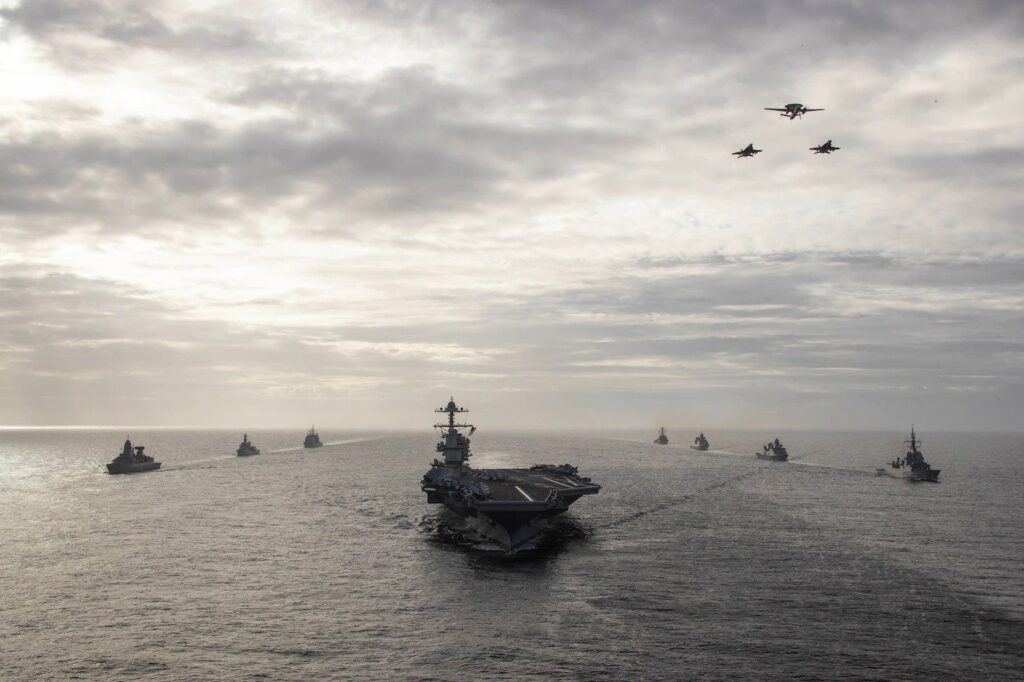 The vessel deployed from Norfolk, Virginia, on 4 October, on its first deployment. It has been conducting multinational maritime exercises and operations in the Atlantic Ocean with NATO Allies Canada, Spain, Denmark, Netherlands, and Germany.
"We have been operating alongside our Allies and partners on the high seas, training our interoperability and interchangeability," said Capt. Paul Lanzilotta, commanding officer of the USS Gerald R. Ford.
"Visiting Halifax gives us a chance to build even stronger relationships with our teammates, strengthening our partnership, and allows our Sailors to explore the rich culture and welcoming people of Canada."
This port visit marks the first aircraft carrier to visit Halifax in five years. This visit will build relations between the U.S. and Canada through a multitude of scheduled events and tours within the Halifax community.
After this port visit, the Gerald R. Ford Carrier Strike Group will continue its deployment in the Atlantic Ocean, conducting training and operations alongside NATO Allies and partners.