USS Gerald R. Ford pays visit to Portsmouth
Sailors assigned to the first-in-class aircraft carrier USS Gerald R. Ford (CVN 78) and the Arleigh Burke-class guided-missile cruiser USS Thomas Hudner (DDG 116) arrived in Portsmouth, UK for a scheduled port visit on 14 November.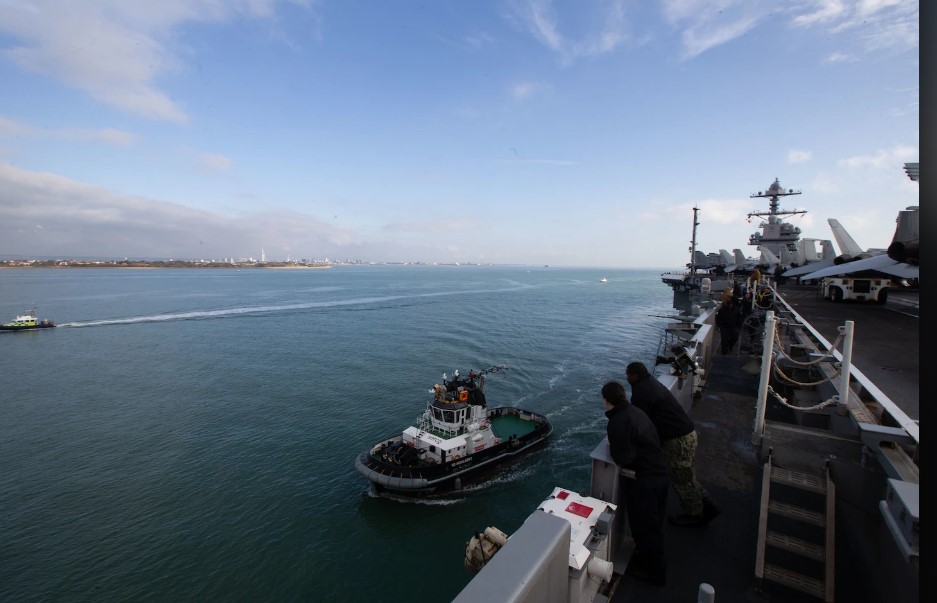 The aircraft carrier deployed from Norfolk, Virginia on 4 October and has been conducting exercises with NATO allies, including Canada, Spain, Denmark, the Netherlands and Germany, throughout their deployment.
The Gerald R. Ford Carrier Strike Group consists of Carrier Strike Group (CSG) 12, Carrier Air Wing (CVW) 8, Destroyer Squadron (DESRON) 2, USS Normandy (CG 60), USS McFaul (DDG 74), and USS Thomas Hudner (DDG 116).
"The crew of USS Gerald R. Ford is honored and excited to visit Portsmouth, heart of the Royal Navy, during Ford's first deployment," said Capt. Paul Lanzilotta, commanding officer of Ford.
This port visit marks the first stop for the ships while deployed in the U.S. Naval Forces Europe (NAVEUR) area of operations.
Recently, the ship embarked on its first international port visit in Halifax.
For over 80 years, U.S. Naval Forces Europe-U.S. Naval Forces Africa (NAVEUR-NAVAF) has forged strategic relationships with allies and partners, leveraging a foundation of shared values to preserve security and stability.
Headquartered in Naples, Italy, NAVEUR-NAVAF operates U.S. naval forces in the U.S. European Command (USEUCOM) and U.S. Africa Command (USAFRICOM) areas of responsibility. U.S. Sixth Fleet is permanently assigned to NAVEUR-NAVAF, and employs maritime forces through the full spectrum of joint and naval operations.