US Navy christens and launches final Freedom-variant LCS
The US Navy has christened and launched the newest and the final Freedom-variant littoral combat ship (LCS), the future USS Cleveland.
The ceremony was held on Saturday, 15 April, at Fincantieri Marinette Marine shipyard in Marinette, Wisconsin. The event marked the last planned side-launch of a ship at the Fincantieri Marinette Marine Wisconsin shipyard. Follow-on ships are planned to be launched using a shiplift system.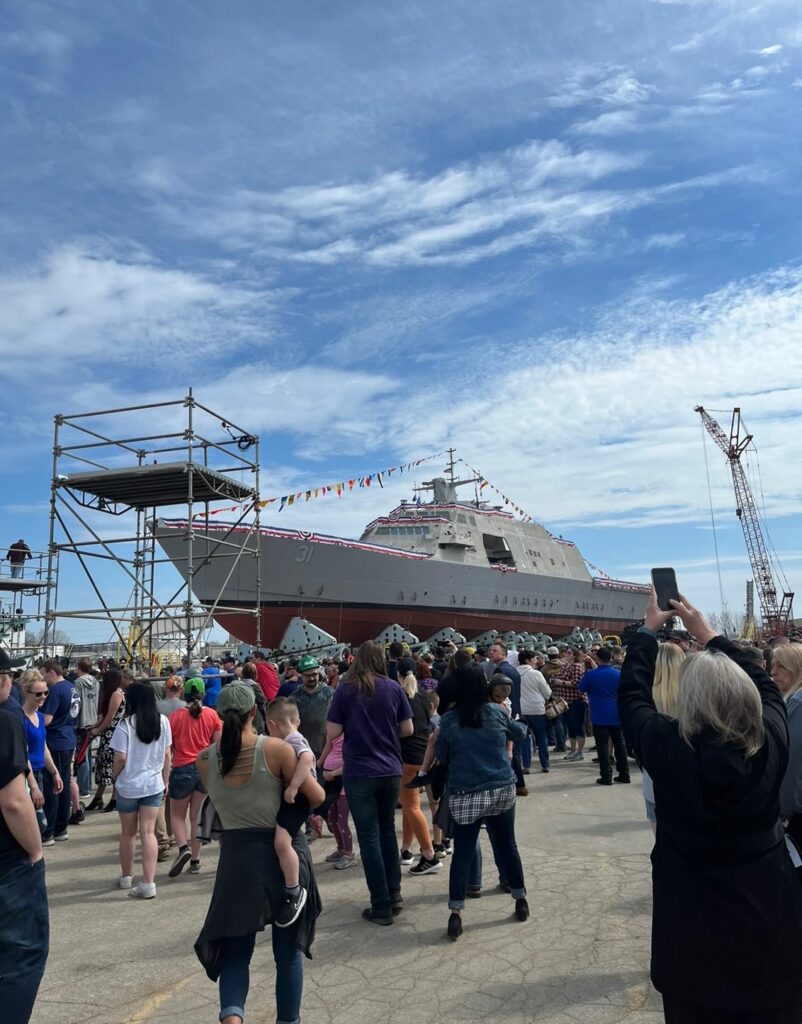 Cleveland is the 16th and final Freedom-variant LCS and the fourth ship to be named in honour of the city of Cleveland, Ohio. Previous USS Cleveland's were the World War I cruiser (C 19), the World War II light cruiser (CL 55), and the Vietnam-era amphibious transport dock (LPD 7), decommissioned in 2011.
The LCS class is now the second-largest surface ship class in production. LCS is a highly manoeuvrable, lethal, and adaptable ship designed to support focused mine countermeasures and surface warfare missions. It consists of two variants, Freedom and Independence, designed and built by two separate industry teams.
The Freedom and Independence-variant LCS integrate new technologies and capabilities to support current and future operational missions, from deep water to the littorals.
The newest Independence-variant LCS, the future USS Santa Barbara (LCS 32), was commissioned in Port Hueneme, Calif, on 1 April.