Russia commissions first Project 22160 patrol ship Vasily Bykov
Three days after welcoming the lead Karakurt-class corvette into its fleet, the Russian Navy commissioned first-of-class patrol ship Vasily Bykov in a ceremony on December 20.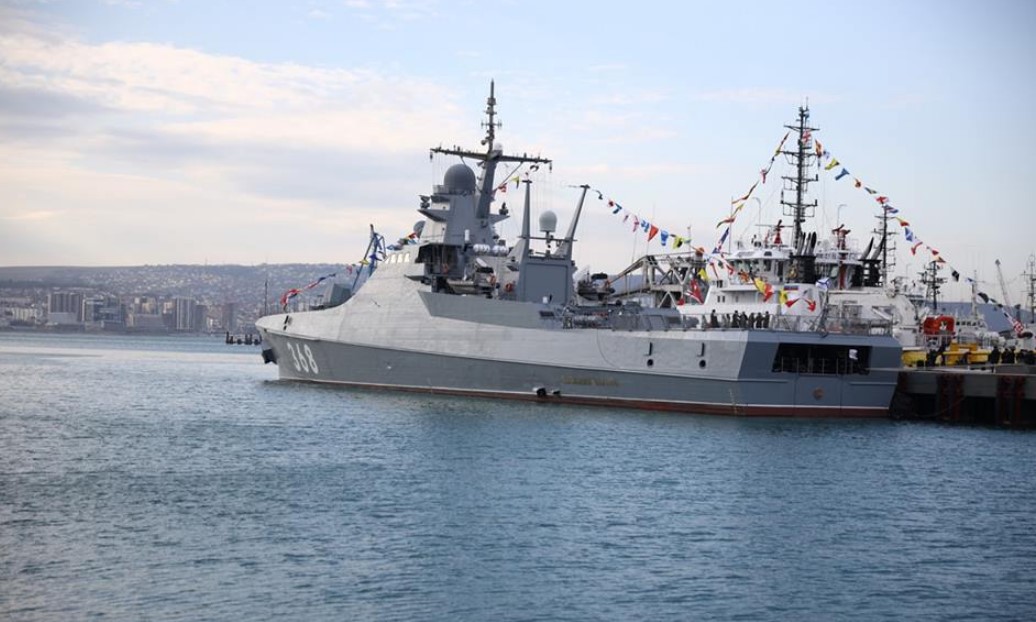 The Project 22160 patrol ship was commissioned at the Novorossiysk Naval Base on the Black Sea where it will serve as part of the Russian Navy Black Sea fleet.
Vasily Bykov started construction in February 2014 and is the first of overall six ships that are scheduled to be built. Dmitriy Rogachev, the second vessel in the class, arrived in Novorossiysk for trials in August this year.
A rescue tugboat, named Captain Guriev, was commissioned in the same December 20 ceremony.
Project 22160 patrol ships measure 94 meters in length, have a displacement of around 1,500 tonnes and are capable of reaching speeds of about 30 knots. According to the Russian Navy the cruising range of the ships is 6000 nautical miles or some 60 days.
The ships are equipped with AK-176 naval guns, and Igla man-portable air defense systems. The second three ships in the class will be capable of carrying Kalibr-NK cruise missiles.
The ships are also fitted with a telescopic hangar and helo deck with facilities for take-off and landing of the Ка-27 PS type 12-ton rescue helicopter.