The Royal New Zealand Navy's new multi-purpose support vessel will receive the Saab Seaeye Cougar XT underwater robotic vehicle before it is transferred to New Zealand.
Norway-based Østensjø Rederi is contracted to deliver the future HMZS Resolution (formerly known as 'Edda Fonn') to the New Zealand Ministry of Defence in 2019 with an integrated ROV and dive system amongst its upgrades.
The ROV system that will be delivered by Saab includes a control room and a launch and recovery system (LARS).
The ability to safely launch the Cougar in sea states specified by the Royal New Zealand Navy mandated the positioning of LARS inside the vessel, with the Cougar launched from a mezzanine deck inside the vessel's ROV hangar.
Along with the LARS, the complete system includes a standard Cougar XT with minor modification to include three cameras and sonar system, together with its tether management system and three individual tool skids with manipulators, cutters and water jetting system.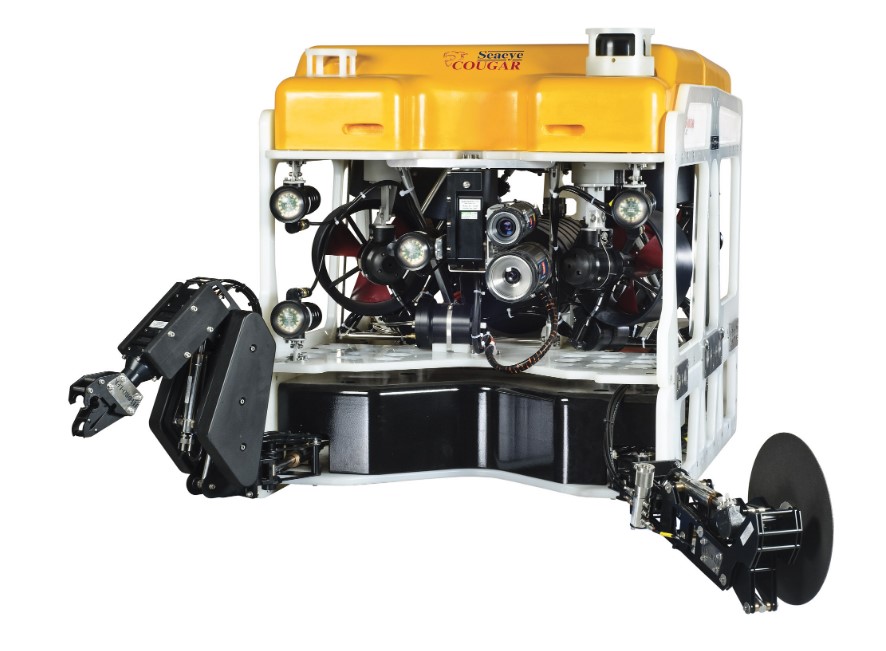 HMZS Resolution is scheduled to be delivered to Devonport Naval Base in May 2019. It will feature a 100t salvage crane and a contemporary dynamic positioning system which will allow Navy's specialist divers to achieve greater levels of effectiveness and safety, in a greater range of conditions.
The New Zealand Navy was initially scheduled to receive a custom, new-build vessel but an NZ$148 million cost blowout in the country's frigate upgrade project forced the government to consider a used vessel.
Defense officials identified the MV Edda Fonn, owned and operated by Norwegian company Østensjø Rederi, as the most suitable option from an initial list of over 150 candidate offshore and subsea support vessels.
Once delivered, final modifications will be undertaken in New Zealand. It is expected that New Zealand industry will be involved in this part of the project. The ship is expected to be in service with the Navy by November 2019.
The NZ$103 million project budget is for the purchase, modifications and introduction into service.
Photo: The ship is expected to be in service with the RNZN by November 2019. Photo: New Zealand Defence Force
Related news
List of related news articles