Last week, Croatian shipbuilder Brodosplit held a steel-cutting ceremony for the Croatian Navy's new boats, marking the continuation of the construction of the new inshore patrol vessels for the navy.
The ceremony took place at the shipyard in Split on August 10.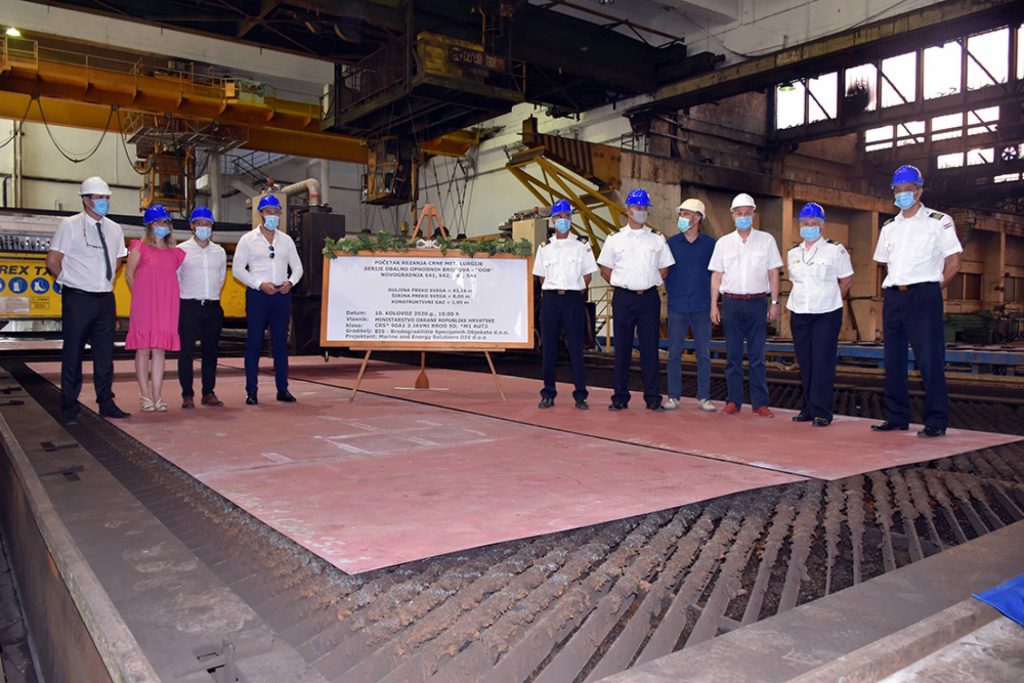 As informed, a total of four inshore patrol vessels will be built under the contract signed in February this year, with the first boat scheduled for delivery in 2021 and the last one in 2023.
The steel cutting follows the delivery of the lead ship of this type in late 2018. Named Omiš (OOB-31), the ship is part of the Croatian Coast Guard fleet, a division of the Croatian Navy, and performs patrol, search and rescue and EEZ protection tasks.
According to Brodosplit, the newbuild quartet will have a length of 43.16 meters and a width of 8 meters. The ships will be equipped with a 30 mm SMASH remote-controlled naval gun system, two 12.7mm machine guns and four man-portable air-defense systems (MANPADS).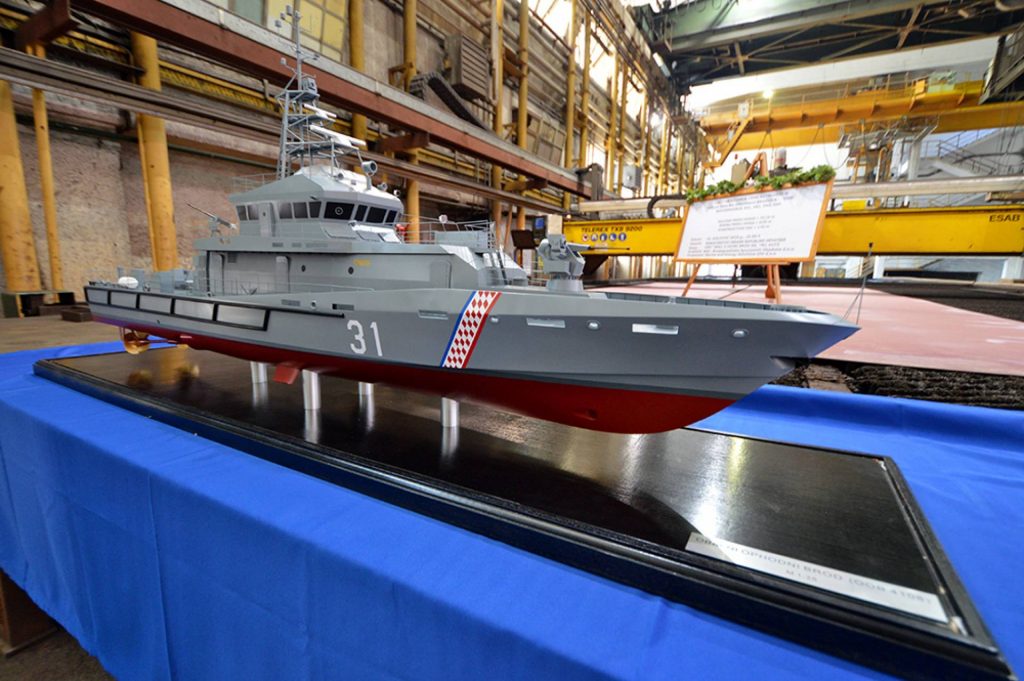 With a range of 1000 nautical miles with 15 knots, each boat will be crewed by 16 people and will be able to reach a maximum speed of 29 knots.
Photo: Croatian Navy/Brodosplit