Brodosplit: Keel laid for Croatia's two inshore patrol vessels
Split-based shipbuilder Brodosplit has held a keel-laying ceremony for two inshore patrol vessels ordered by Croatia's defense ministry.
On 2 September 2020, the keel was laid for newbuilds No. 541 and 542 that belong to the CPV series of new patrol ships, following the steel cutting ceremony that took place last month.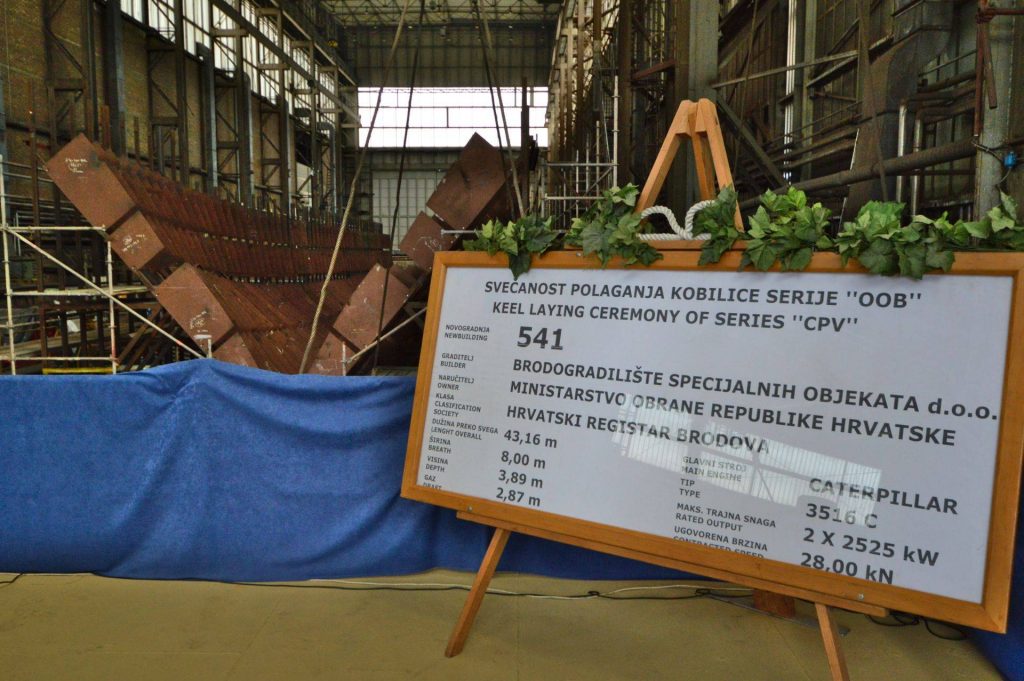 The ships will be operated by the Croatian Coast Guard, part of the Croatian Navy, and perform patrol, search and rescue and EEZ protection tasks.
During the keel-laying ceremony, Tomislav Debeljak, CEO of Brodosplit, expressed appreciation to Croatian Defence Minister Mario Banožić for supporting this project and the continued construction of coastal patrol boats.
"This is a win-win situation for both sides – the state and the Croatian Navy will receive high-class inshore patrol vessels at an affordable price, and, within a short period, 40% of the funds will be restored to the state budget. With multiplier effect included, the benefit in terms of GDP is even wider," Debeljak said.
Once completed, the ships will feature a length of 43.16 meters, and a width of 8 meters. With a range of 1000 nautical miles with 15 knots, each boat will be crewed by 16 people and will be able to reach a maximum speed of 29 knots.
The lead vessel of this type, Omiš (OOB-31), was delivered to the coast guard in late 2018.