The final of five new offshore patrol vessels (OPVs) has formally joined the Royal Navy in last week's short ceremony to raise the White Ensign for the first time on HMS Spey (P234).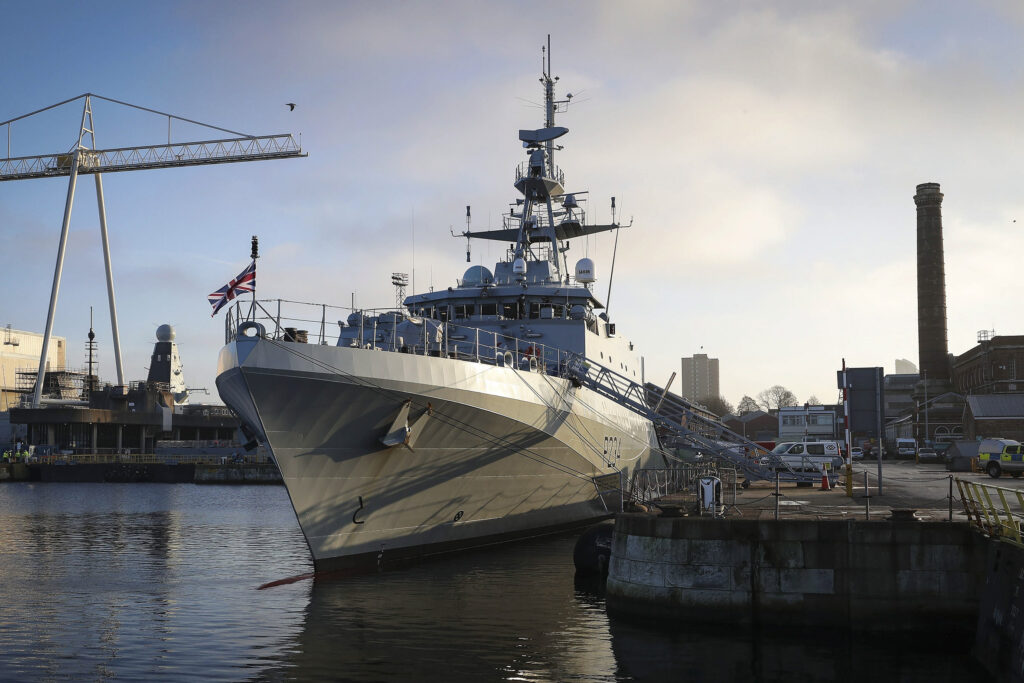 The 2000-ton newbuild was delivered to Portsmouth Naval Base in October from BAE Systems' shipyards on the Clyde for the final stages of construction before Spey's crew took custody of it on 7 January 2021.
"In spite of the considerable disruption caused by the pandemic, the Royal Navy has received the fifth and final offshore patrol vessel and our job now is to prepare ourselves and Spey for whatever operations we are assigned," Lieutenant Commander Ben Evans, Spey's first Commanding Officer, commented.
No guests were invited for the ceremony to change the Blue Ensign – denoting a ship in government service – for White, and only essential personnel were on board with Spey, which is expected to depart Portsmouth next month for the first time.
Spey will need to complete a series of safety and readiness checks, successfully complete about a month of operational sea training later this year and then it can be formally commissioned into the fleet like its sisters HMS Tamar and Trent did during 2020.
The second-generation River-class programme has delivered five warships inside six years, joining the original Rivers (HMS Mersey, Severn and Tyne), with the two most recently constructed benefitting from urea filters which reduce their nitrogen oxide exhaust emissions by 90 per cent.
With Spey's handover, the Batch 2 programme comes to an end, £44m under its original approved cost of £690m, according to the Royal Navy.