Sevmash to build two more Borei-A ballistic missile submarines for Russian Navy
Russian shipyard Sevmash, part of the United Shipbuilding Corporation (USC), revealed it will build two more Project 955-A Borei-A class nuclear-powered ballistic missile submarines (SSBNs) for the Russian Navy.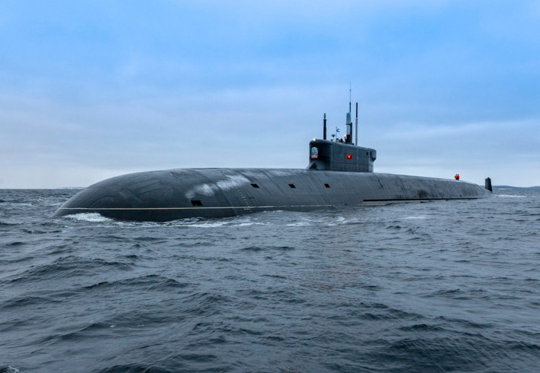 The contract for the construction of the submarine pair was signed in 2020.
As informed, the units will be named Dmitry Donskoy and Knyaz Potjomkin. Their construction is expected to commence later this year. Like their sister vessels, each submarine will be able to carry 16 Bulava ballistic missiles.
A total of eight modernized Borei-A submarines are planned to be built at the Sevmash yard in Severodvinsk.
In June 2020, the Russian Navy welcomed the first improved Borei-A submarine, Knyaz Vladimir.
The second newbuild, Knyaz Oleg, was launched in July 2020. It is currently undergoing factory tests, according to Sevmash.
Three more Project 955-A nuclear submarines, Generalissimus Suvorov, Imperator Aleksandr III and Knyaz Pozharskiy — are in various phases of construction at the yard.