Russian Navy welcomes ballistic missile submarine Knyaz Vladimir
The Commander-in-Chief of the Russian Navy, Admiral Nikolai Evmenov, has signed the acceptance certificate for the newest Borei-class nuclear-powered ballistic missile submarine (SSBN) Knyaz Vladimir.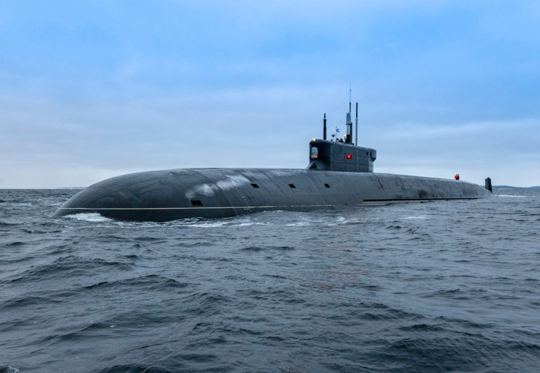 "In the near future, the date of the solemn ceremony of the submarine's acceptance into the navy will be indicated," Evmenov said.
The acceptance certificate was signed following the successful completion of all stages of the submarine's testing and confirms its readiness for transfer to the navy.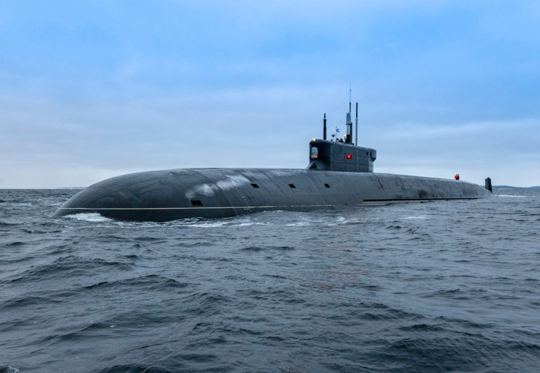 The submarine was built at the Sevmash yard, part of the United Shipbuilding Corporation. It was originally planned for delivery in 2017 but technical issues caused delays.
In mid-May this year, the newbuilding conducted a final test voyage in the White Sea, making sure that the previously reported deficiencies are repaired.
Knyaz Vladimir is the first modernized Borei-A (Project 955-A) submarine and can carry 16 Bulava ballistic missiles. A total of eight submarines are planned to be built at the Sevmash yard. Apart from Knyaz Vladimir, four other units are currently at different stages of construction.
Knyaz Vladimir will perform tasks as part of the Northern Fleet's submarine forces, according to Admiral Evmenov.