JMSDF commissions second Maya-class destroyer
The Japan Maritime Self Defence Force (JMSDF) has commissioned the second Maya-class Aegis destroyer Haguro (DDG 180).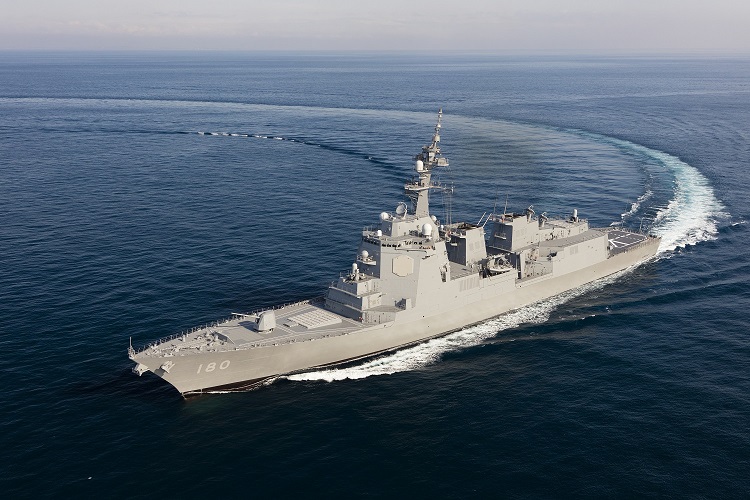 The delivery and commissioning ceremony took place at Yokohama Shipyard, part of Japan Marine United (JMU) Corporation, on 19 March 2021.
Launched back in July 2019, the 170-meter destroyer is an improved version of JMSDF's Atago-class ships.
The first JMSDF Maya-class ballistic missile defense destroyer, Maya (DDG-179), was handed over to the navy a year ago.
The Maya-class units displace 8,200 tons and carry SM-3 Block IIA and SM-6 interceptors for the ballistic missile defense role, in addition to SM-2 and the Evolved Sea Sparrow Missile (ESSM).
What is more, the ships have electric hybrid propulsion, making them fuel-efficient and reducing life-cycle costs, according to JMU.