Russia's Sredne-Nevsky shipyard, part of the United Shipbuilding Corporation, has launched Pyotr Ilyichev (543), the Russian Navy's newest Project 12700 Aleksandrit-class minesweeper.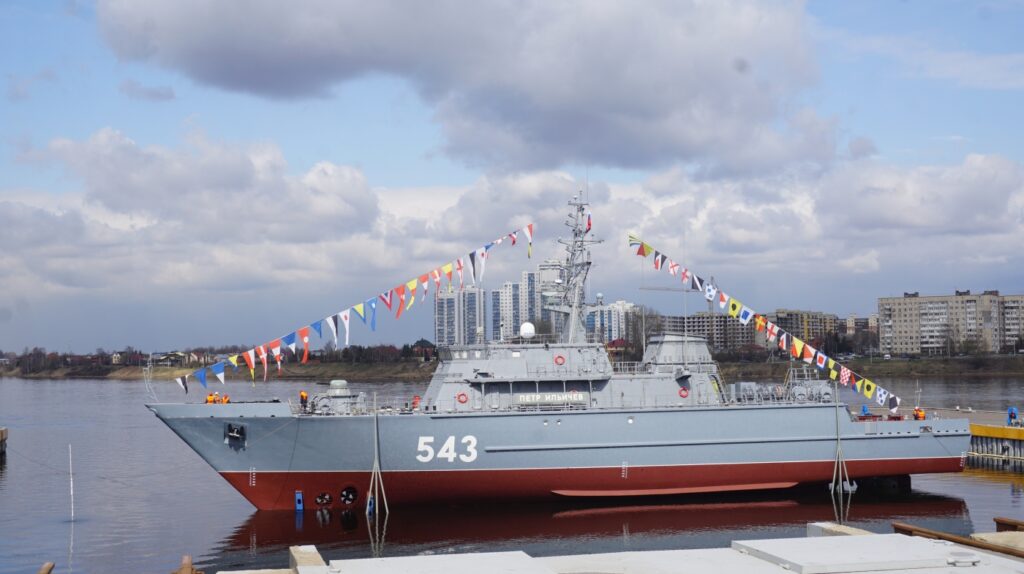 The launching ceremony took place in St. Petersburg on 28 April 2021.
Pyotr Ilyichev is the fifth serial-produced and sixth-built Project 12700 newbuild. Back in July 2018, the abovementioned shipyard held a keel-laying ceremony for the minesweeper.
In 2016, Sredne-Nevsky delivered the lead ship of the class, the minesweeper Alexander Obukhov. The shipbuilder also delivered Ivan Antonov, Vladimir Yemelyanov and Yakov Belyaev to the navy. Another unit, Georgy Kurbatov, was launched in September 2020 and is slated for delivery in 2021.
The next generation of minesweepers is armed with modern search and detection of mines complexes, surface and underwater autonomous mine-clearance vehicles and is designed to detect and terminate all types of mines; mine sewn bases, coastal areas, ships in the fleet move on the sea, and laying minefields and conduct mine recon.
Project 12700 minesweepers have the largest fiberglass body in the world, according to the Russian defense ministry. A monolithic-fiberglass hull provides for greater survivability during mine countermeasure operations and weighs less than a low-magnetic steel hull.
With a displacement of 890 tons, the Project 12700 minesweepers feature a length of 62 meters and a width of 10 meters.
Photo: Sredne-Nevskiy Shipyard