Australian Navy frigate Perth returns to water after upgrades
Royal Australian Navy's Anzac-class frigate HMAS Perth (FFH 157) returned to the water on July 1, 2021, following upgrades.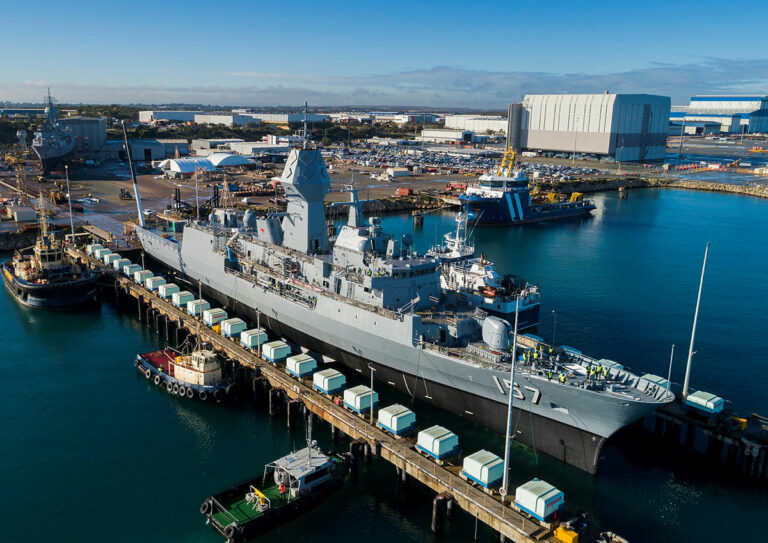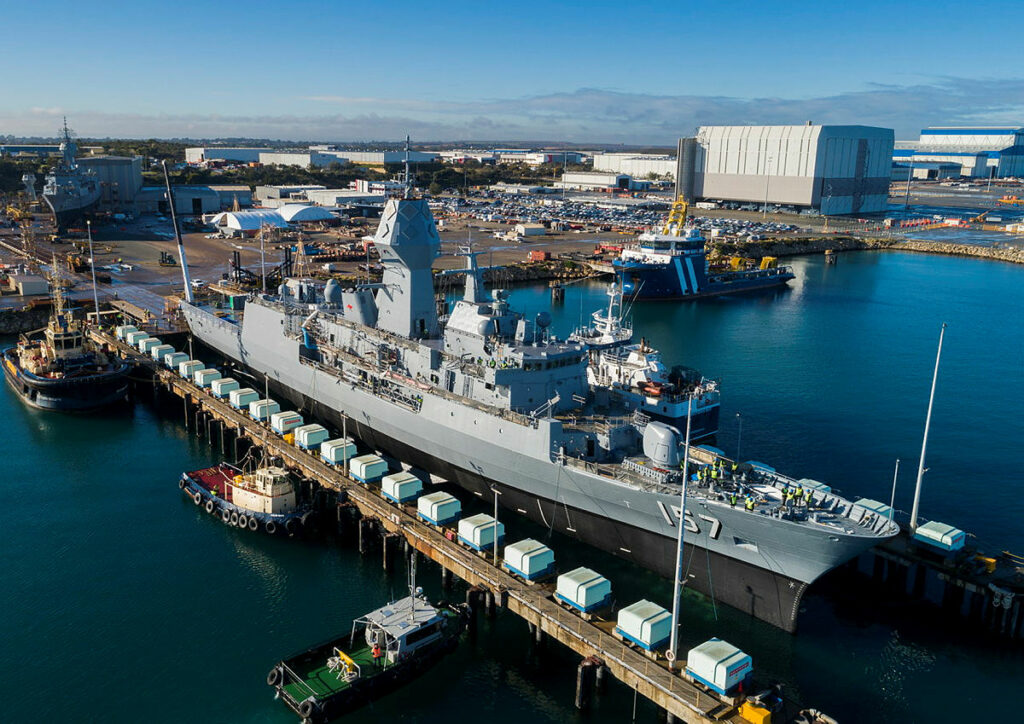 The vessel was lowered out of the dry dock at the Australian Marine Complex at Henderson, Western Australia, after completion of upgrades to her radar capabilities, communications systems and crew-habitable areas, which are a major part of the Anzac Midlife Capability Assurance Program.
Commanding Officer Perth Commander Anthony Nagle said the complexity of the manoeuvres to get the vessel back in the water required precise coordination.
"The undocking itself is a lengthy process – moving a vessel that is 118m long, nearly 15m wide and that weighs 3,900 tonnes requires meticulous management," Commander Nagle said.
"This is a significant step towards the completion of Perth's upgrade, which will now move on to the final stages, enabling the ship to return to the fleet and undertake deployments and exercises with our regional partners in 2022."
The long-range frigate is capable of air defence, surface and undersea warfare, surveillance, reconnaissance and interdiction, and is home-ported at Garden Island, Rockingham, Western Australia.
The frigate has the rare honour of being home-ported in its namesake city, which offers special opportunities for connection and engagement, including the crew of Perth exercising their right to Freedom of the City, which last occurred in 2009.
Perth is the third vessel to carry the name. 
Perth I was a modified Leander-class cruiser that served with distinction during World War II and was lost during the Battle of Sunda Strait.
Perth II was a modified Perth-class guided missile destroyer that served with distinction during the Vietnam War, and received a US Navy Unit Commendation and a Meritorious Unit Commendation.
The latest Perth will conduct sea trials and certification early next year following the final steps in her upgrade process.