New Russian nuclear-powered sub completes sea trials
Russian Navy's nuclear-powered submarine Novosibirsk has completed its sea trials in the White Sea and has returned to the shipyard in Severodvinsk, Russian news agency TASS reported.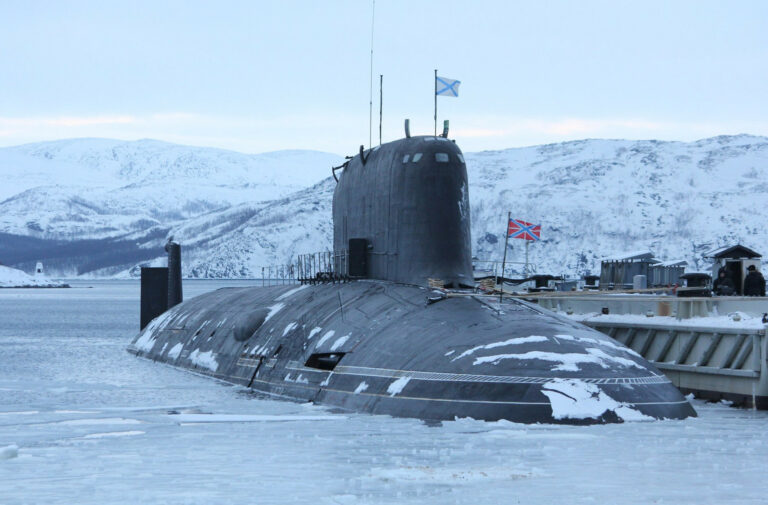 According to TASS, the advanced Project 885M (Yasen-M) nuclear-powered submarine returned to the Sevmash shipyard on 2 August after one-month sea trials.
It has been reported that Novosibirsk will undergo state trials next. The submarine is expected to be delivered to the Russian Navy late this year.
The nuclear-powered submarine Novosibirsk is the Project 885M (Yasen-M) first serial-built vessel floated out in December 2019.
With a submerged displacement of 13,800 tons, Project 885M submarines are armed with 24 Oniks (SS-N-26) and Kalibr (SS-N-27) cruise missiles in addition to torpedoes. They are reportedly one of the quietest submarines to be operated by Russia.
The first submarine in the class, Severodvinsk, was delivered to the Russian Navy in 2013, twenty years after it was laid down in 1993. Following sea trials, the submarine was commissioned in 2014.
Photo: The Severodvinsk. Credits to the Ministry of Defence of the Russian Federation.