Naval vessels market value to reach $86.91 billion by 2027
The naval vessels market was valued at approximately $57.8 billion in 2020 and is anticipated to grow by more than 6% between the period 2021-2027, a new report shows.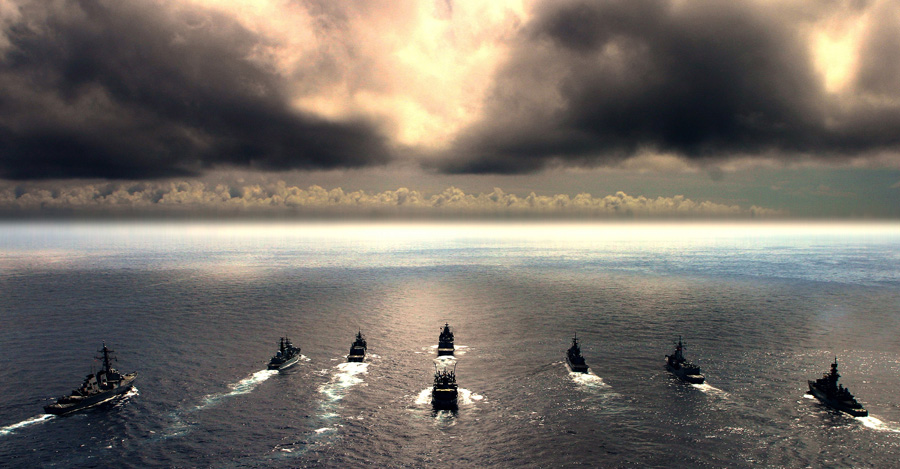 The new research report "Global Warship and Naval Vessels Market Size study, by Type (Warships, Submarines, Aircraft Carriers), Application (Rescue, Defense, Others) and Regional Forecasts 2021-2027" added by Report Ocean, is an in-depth analysis of market characteristics, size and growth, segmentation, regional and country breakdowns, competitive landscape, market shares, trends and strategies for this market.
The study traces the market's historic and forecast market growth by geography. According to the data provided in the report, the global market value is expected to reach $86,91 billion by 2027, due to the increasing number of naval projects of many countries worldwide.
Naval vessels are built to serve in war and belong to the naval forces of a country. They are much faster, safer and more user-friendly than merchant ships and represent a vital component of a country's naval force, according to the study. Increasing focus on gaining more dominance over the sea and growing military budget has led to countries spending billions of dollars to modernize and expand their naval fleet.
Recently, Australia announced a number of new naval projects, after signing a new enhanced security partnership with the United Kingdom and the United States, AUKUS, under which it will build at least eight nuclear-powered submarines worth billions of dollars. Furthermore, the Australian government will invest up to $5.1 billion in upgrades to the Hobart-class destroyer combat management system upgrades at Osborne from 2024.
Meanwhile, the British Royal Navy is investing further £24 billion ($32 billion) in naval vessels and future autonomous fleet programs. Although in the conceptual phase, the Royal Navy is on track to implement one of these futuristic visions into reality over the coming decade – the persistent operational deployment systems (PODS).
This August, the Ukrainian government revealed its three-stage plans to build a new naval fleet by 2035. The infrastructure for the construction of the naval fleetis being created in Ukraine, while the new fleet will consist of small submarines, corvettes and military boats.
In July 2021, the Indian Navy decided to expand its navy fleet with six new Project 75 (India) submarines. The project's costs will go up to ($5.4 billion).