Russian Navy welcomes newest Project 636.3 submarine
The Russian Navy has commissioned its newest diesel-electric Project 636.3 submarine Magadan in St. Petersburg, the Russian Ministry of Defense revealed.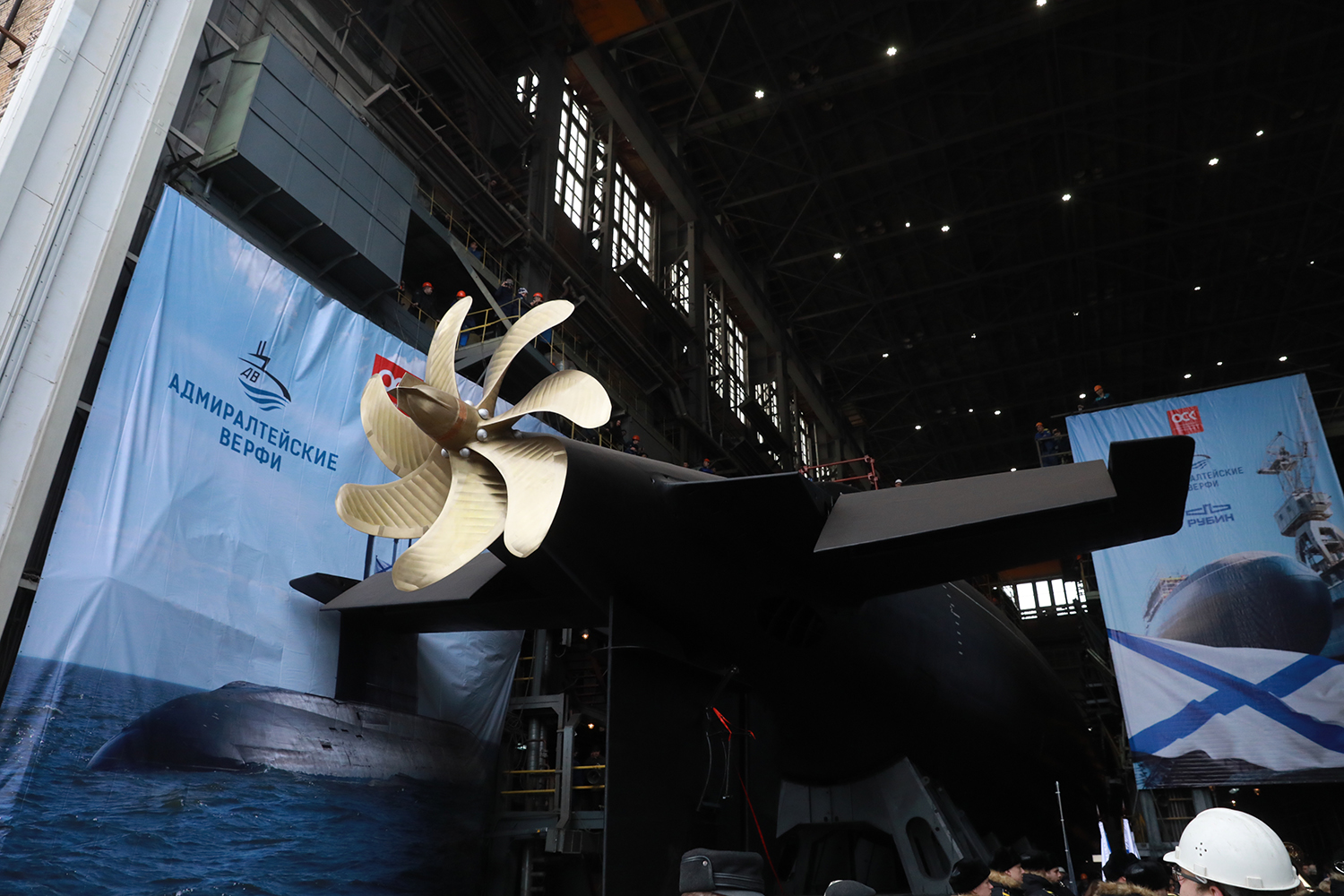 As informed, the commissioning ceremony for this Kilo-class submarine took place on 12 October, while the Russian navy's ensign, the St. Andrews flag, was raised on the submarine.
The vessel measures 74 meters in length, and Its maximum operating depth is 300 meters, while the maximum range is 7,500 miles.
Improved Kilo-class submarines are armed with 18 torpedoes and eight surface-to-air missiles. The vessels can accommodate a crew of 52 submariners and can stay at sea for 45 days.
They displace 4,000 tonnes when submerged and reach speeds of "over 17 knots", according to the Russian Navy. The submarines are also equipped with Kalibr-cruise missiles which are fitted on Russian nuclear-powered Oscar-class submarines.
The contract for the construction of six Project 636.3 submarines was given to Russian shipbuilder Admiralty Shipyards. The submarine Magadan is the third in the class.
The first submarine Petropavlovsk-Kamchatsky was delivered to the Russian Navy in 2019, the second submarine Volkhov was floated out in December 2019 and is undergoing sea trials.