Daersan Shipyard to build offshore patrol boat duo for Nigerian Navy
Turkish Daersan Shipyard has signed a contract with the Nigerian Navy to build two offshore patrol vessels (OPV).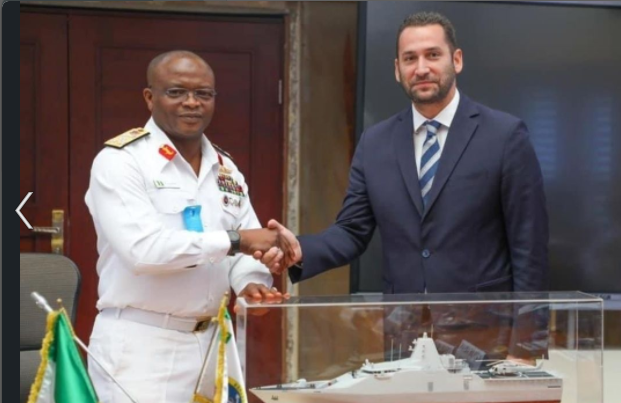 As informed, two vessels will be equipped with locally-built sensors and systems. The design and construction activities of OPVs will be configured in line with the requirements of the Nigerian Navy.
"Our Shipyard will build 2 units of 76 m OPV (76 meter Offshore Patrol Vessel) within the scope of the contract signed with the Nigerian Navy. The OPV's, which have been configured in line with the Nigerian Navy requirements, will be designed and build entirely within our shipyard's capabilities and equipped with indigenous systems," the shipyard revealed.
The OPVs will be built to conduct search and rescue operations, anti-piracy, anti-smuggling and anti-drug trafficking operations and disaster relief operations among others, Admiral Awwal Gambo emphasized.
The units are slated for delivery to the Nigerian Navy in the next three years.
Daersan Shipyard has also participated in the construction of first Turkmen-class corvette Deniz Han. The ship was built for the Turkmen Naval Force.
Deniz Han features a total length of 91.4 meters, a beam of 14.4 meters, and a displacement of approximately 1,600 tonnes. It is the first corvette equipped with Gökdeniz close-in weapon system (CIWS) developed by Turkish defense company Aselsan.