Work starts on Bulgarian Navy's largest patrol vessel program
Germany's NVL Group, formerly Lürssen Defence, and its local shipyard partner MTG Dolphin, have started the construction of the first of two multipurpose modular patrol vessels (MMPV) for the Bulgarian Navy.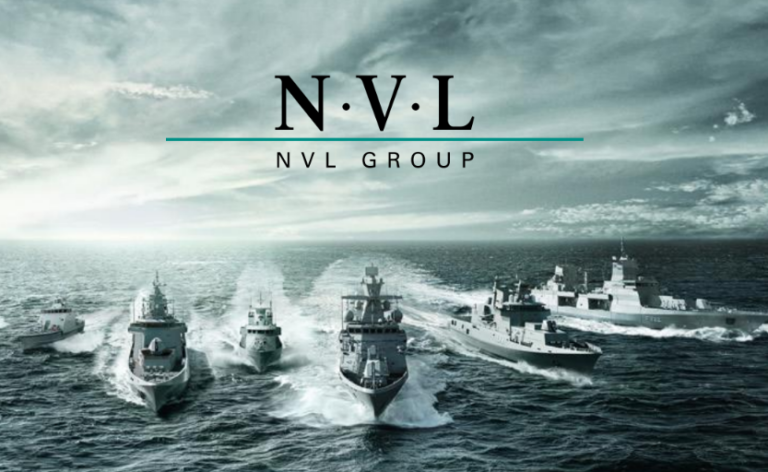 The steel cutting ceremony for the vessel was held in Varna, Bulgaria. The highlight of the traditional steel-cutting ceremony was the power-up of the plasma cutting system for the first steel cut. Both vessels are being built at MTG Dolphin under the management of NVL Group and with the involvement of numerous Bulgarian suppliers.
The MMPVs will be around 90 meters long, with around 2,300 tons of displacement, and feature an integrated combat management system. The units are planned for tasks within the framework of international alliance missions of NATO and the EU and will enable the Bulgarian Navy to counter air- and land-based threats as well as surface and undersea threats.
"We are very happy to attend the ceremony of launching construction of the first of two Multipurpose Modular Patrol Vessels (MMPV). These ships will enable the Bulgarian Navy to fulfil all tasks for defending national maritime interests and will give us the opportunity to fully participate in NATO and EU operations and missions," Commander of the Bulgarian Navy, rear admiral Mihaylov noted.
"With the start of steel cutting, we are entering the production phase as planned. The milestone reached today is also an expression of the trusting relationship with our customers and the constructive cooperation with our partner MTG Dolphin. To successfully launch ships of such complexity, efficient, trusting and cooperative partnerships are essential. This applies to the cooperation with the shipyard as much as to that with our numerous local and international suppliers," explained Dirk Malgowski, Managing Director of NVL B.V. & Co. KG.
Last year, NVL Group signed a contract with Swedish aerospace and defense company Saab to provide and integrate the combat system for the Bulgarian Navy's MMPVs.
The MMPV project, with a total volume of around €420 million, is currently the largest newbuild project of the Bulgarian Navy. Delivery of the first vessel is scheduled for the third quarter of 2025, and the second vessel a year later.