OCEA floats out first FPB 98 patrol boat built for Ukraine
The launching ceremony of the BG201, the first OCEA FPB 98 MKI of a fleet of twenty units, took place on 9 December at OCEA site in Les Sables d'Olonne.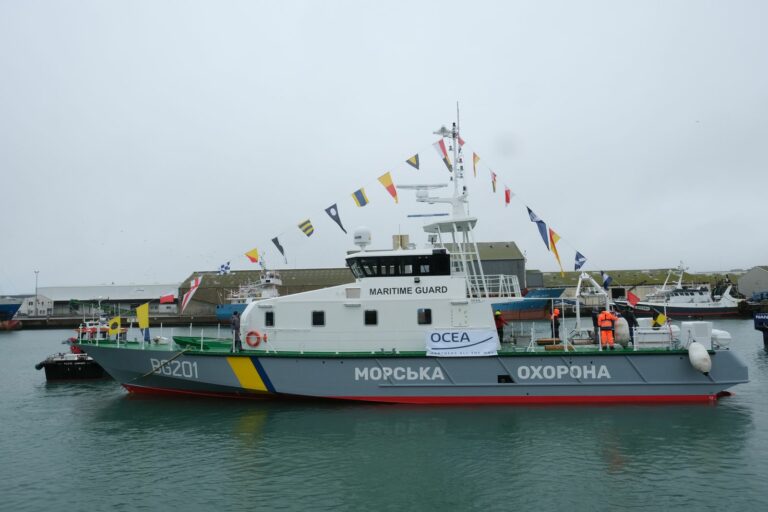 In November 2019, an intergovernmental agreement between France and Ukraine has been signed to support the reinforcement of maritime safety and security in Ukraine.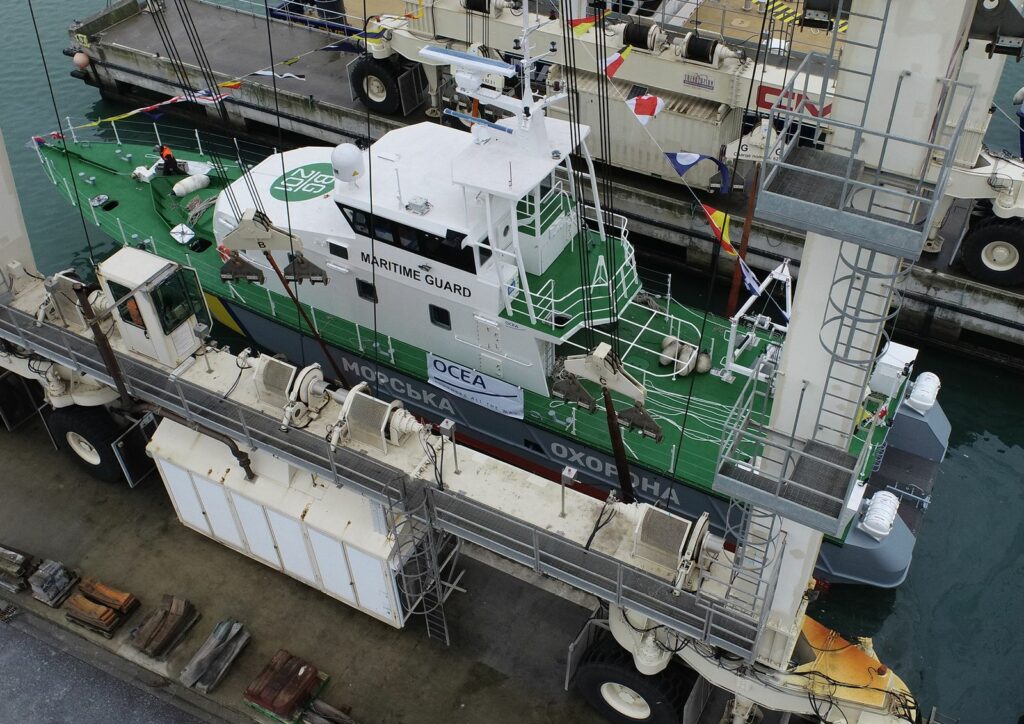 OCEA won the international consultation launched by the Ukrainian Ministry of Interior. The acquisition contract is for 20 patrol vessels of 32-meter type OCEA FPB 98 MKI to ensure the country's sovereignty in the Sea of Azov and the Black Sea.
Five of the twenty FPB 98 MKI vessels ordered will be built by Nibulon Shipyard, in Ukraine in Mykolaiv. The fleet is accompanied by a set of services including crew training, ship maintenance and technical assistance to the customer during the warranty phase.
The OCEA FPB MKI are vessels designed by OCEA for Maritime Safety missions from one to two weeks within the Exclusive Economic Zone. Designed to operate as a real naval base at sea, these self-sufficient vessels display key design technologies. Thanks to a combination of high speed and endurance, the high level of equipment and comfort enable the monitoring of a large operational area and the coordination of operations such as:
Territorial and deep-sea surveillance operations
Smuggling and illegal immigration control
Control of vessels at sea
Search & rescue
Natural resources and blue economy protection
Sovereignty
Each vessel will be equipped with a modern optoelectronic surveillance system and a RHIB for the reconnaissance groups of the border guards. 
The first vessel is to arrive from France to Odessa in Ukraine next spring. The OCEA FPB 98 MKI are planned to be deployed in the Black Sea and the Sea of Azov.
In addition to the order of the Ministry of Internal Affairs, the French company is already discussing the signing of two large contracts for the production of ships in a new configuration with the Ukrainian company Brig.
In October this year, the firm launched a new offshore patrol vessel (OPV) for the  French Maritime Affairs.