South Korea completes major upgrade program for KDX-I destroyers
South Korea's Defense Acquisition Program Administration (DAPA) has announced that the South Korean Navy received the last out of three upgraded Gwanggaeto Daewang (KDX-1)-class destroyers, Eulji Mundeok, marking the completion of the modernization program.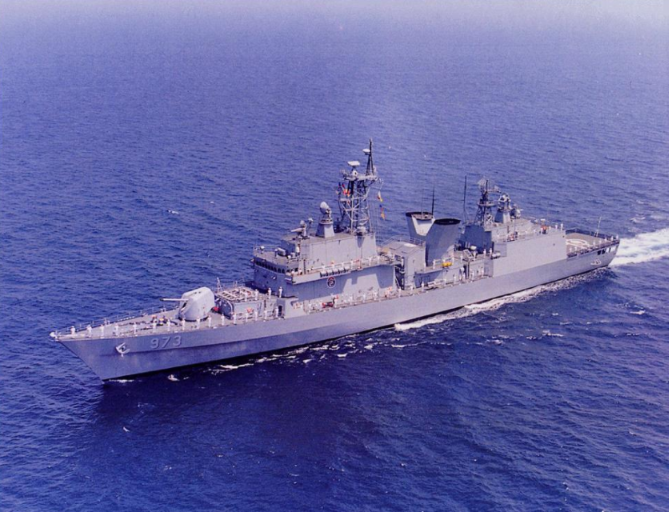 As informed, the vessel was delivered to the navy on 28 December after receiving upgraded combat capabilities. South Korean shipbuilder Daewoo Shipbuilding and Marine Engineering (DSME) received a contract for the renovation and repair of three KDX-I class destroyers in 2018.
The contract also included the refit of two KDX-I destroyers ROKS Gwanggaeto the Great (DDH-971) and ROKS Yang Manchun (DDH-973) launched 1996 and 1998, respectively.
The 3,200-ton destroyers underwent modernization of aging combat systems and sensors, which have played a key role as command ships since 2016, according to DAPA.
After the upgrade process of the vessels was completed, the destroyers now feature a domestic combat system for better combat command abilities.
"By delivering the last ship of the KDX-I performance improvement project, the Eulji Mundeok, to the Navy, we have successfully carried out the first performance improvement project of the Navy's surface ships," DAPA official Geuk-cheol Bang commented.
"Based on our experience in the KDX-I performance improvement project, we will do our best to enhance the navy's power by carrying out future performance improvement projects such as the Dokdo ship performance improvement project without any setbacks."
The refit of the first KDX-I destroyer Yang Manchun was completed last September while the second vessel Gwanggaeto the Great returned to service this October.
The KDX-I destroyers were designed to replace the old destroyers in the South Korean Navy that were transferred from the US Navy in the 1950s and 1960s.
Developed by DSME in the 1990s, they are the first South Korean warships to incorporate anti-aircraft, anti-ship, and anti-submarine operation capabilities in a single platform, according to DAPA.
To remind, the country has signed a contract with South Korean shipbuilding major Hyundai Heavy Industries (HHI) to build three Sejong the Great-class (KDX-III) Batch-II guided-missile destroyers. The steel-cutting ceremony for the first vessel took place in February this year.