Austal launches new Guardian-class patrol boat for Australian DoD
Defence contractor Austal Australia has launched the 15th Guardian-class patrol boat (GCPB) being constructed for the Australian Department of Defense (DoD).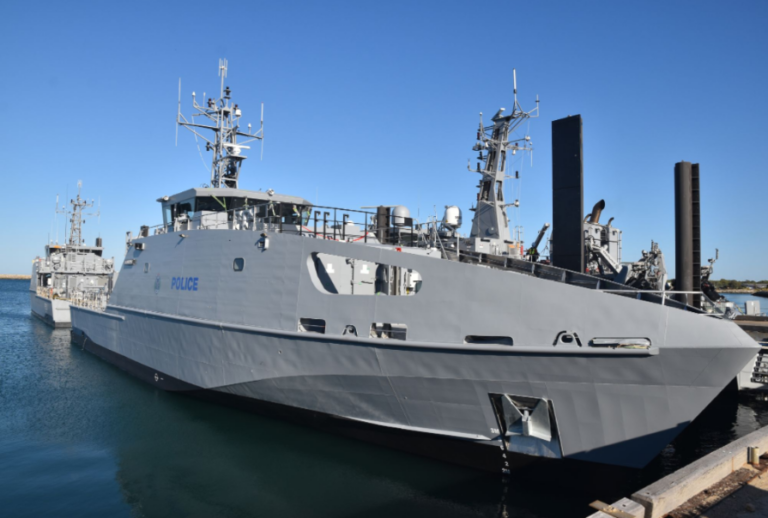 As informed, the vessel Te Kukupa II, which will serve the Cook Islands Police Service, was launched this week at the Australian Marine Complex in Henderson, Western Australia after a safe transfer by Vulcan Engineering from Austal's Naval Base shipyard.
The Guardian-class ship has an overall length of 39.5 meters, a beam of 8 meters, and it can accommodate a crew of 23. The vessel is powered by two Caterpillar 3516C engines and it can attain a top speed of 20 knots.
The class is designed to be equipped with a 30 mm naval gun as a primary weapon, as well as port and starboard mounts for 12.7 mm general-purpose machine guns. The ships, which are a part of the Pacific Patrol Boat Replacement (SEA3036) Project, assist nations to combat a wider range of maritime security issues, including transnational crime and illegal fishing.
The vessel is one of 9 ships that Austal Australia will be delivering to the Commonwealth of Australia in 2022; including 5 Guardian-class patrol boats to be gifted to Pacific Island nations and 4 Evolved Cape-class patrol boats for the Royal Australian Navy.
Last year, the Austal team delivered 7 locally designed and constructed naval ships – 5 Guardian-class patrol boats built for Australia and 2 Cape-class Patrol Boats for the Government of Trinidad and Tobago.  
The Pacific Patrol Boat Replacement Project was awarded to Austal Australia in May 2016, with an additional contract option awarded in April 2018, taking the program to 21 vessels, valued at more than A$335 million.
Twelve Pacific Island nations including Papua New Guinea, Fiji, the Federated States of Micronesia, Tonga, Solomon Islands, Cook Islands, Kiribati, Marshall Islands, Palau, Samoa, Tuvalu, Vanuatu and Timor-Leste will receive the vessels through to 2023.