KAEFER to provide technical surface protection for UK's Type 31 frigates
KAEFER UK and Ireland has secured a long-term contract with Babcock International to provide technical surface protection to the Royal Navy's newest frigate, the Type 31.
As informed, under the £22-million contract, the company will apply over 510,000 square meters of specialist paint coatings. The shipbuilding program which will continue until 2028, brings continuity of work for KAEFER's existing industrial services workforce at Babcock's Rosyth facilities.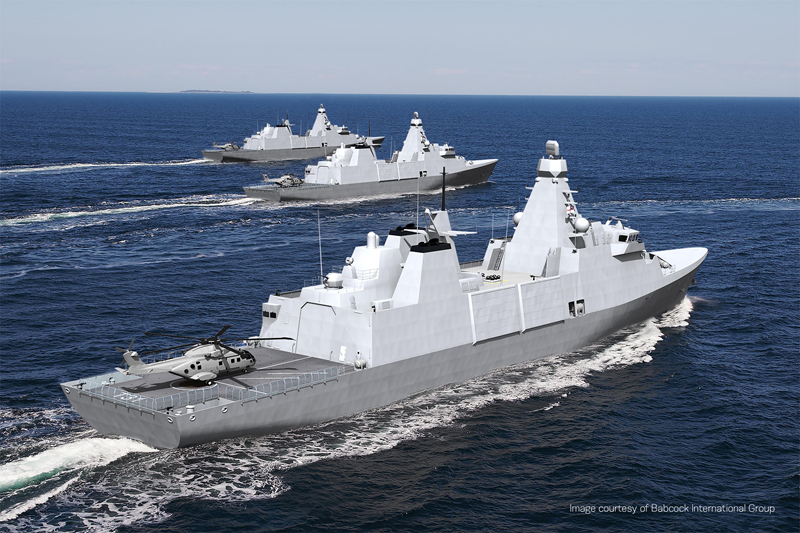 "This contract further strengthens and underpins our relationship as a key supplier to Babcock.  We are proud to deliver the highest quality marine support services in support of the world leading Type 31 shipbuilding programme," Chris Foulkes, KAEFER's UK & Ireland CEO said.
He added: "The longevity of the Type 31 programme provides the ideal platform for the KAEFER team to deliver on our ESG objectives, continuing to support the local community and providing the platforms for development of people within that community. Only by delivering safe efficient operations to our customer has this contract award been possible."
"The Type 31 project award follows on from our award of the full dockyard services at Rosyth earlier this year. This continuity of work will give us greater employment opportunities, making a real social impact on the local economy and allows us to forward our wider sustainability and innovation agenda in collaboration with our customer. We are proud to be part of Team 31 re-energising the UK's maritime capability," Trevor Woodward, KAEFER UK & Ireland Business & Strategy Director commented.
The Type 31 frigates, which will now be known as the Inspiration class, will be built by defense company Babcock International. The Royal Navy has picked Babcock's Arrowhead 140 proposal as the preferred design for its Type 31 frigates.
Sean Donaldson, Managing Director, Marine  Engineering and Systems, Babcock International Group stated: "The contract with KAEFER, to supply the Type 31 programme, builds upon years of collaboration between our organisations. New painting, protection and digitilisation technology will be deployed within a working arrangement, to deliver a successful project for our end customer, the UK Royal Navy."
The fleet of five ships will be built at an average production cost of £250 million per ship. The steel cutting ceremony for the first of the Royal Navy's five new Type 31 frigates, HMS Venturer, took place in September last year.
Three new classes of vessels are scheduled to enter the Royal Navy's fleet in 2027 and 2028, Type 26 frigates, Type 31 frigates and fleet solid support ships.