US Navy commissions new LCS USS Savannah
The US Navy commissioned the future USS Savannah (LCS 28) as the newest Independence-variant littoral combat ship (LCS) during a ceremony held on 5 February in Brunswick, Georgia.
LCS 28 is the 14th Independence-variant LCS and 28th in its class. It is the sixth ship named in honor of the city of Savannah. It is designed to operate in near-shore environments, winning against 21st-century coastal threats. The platform is capable of supporting forward presence, maritime security, sea control and deterrence.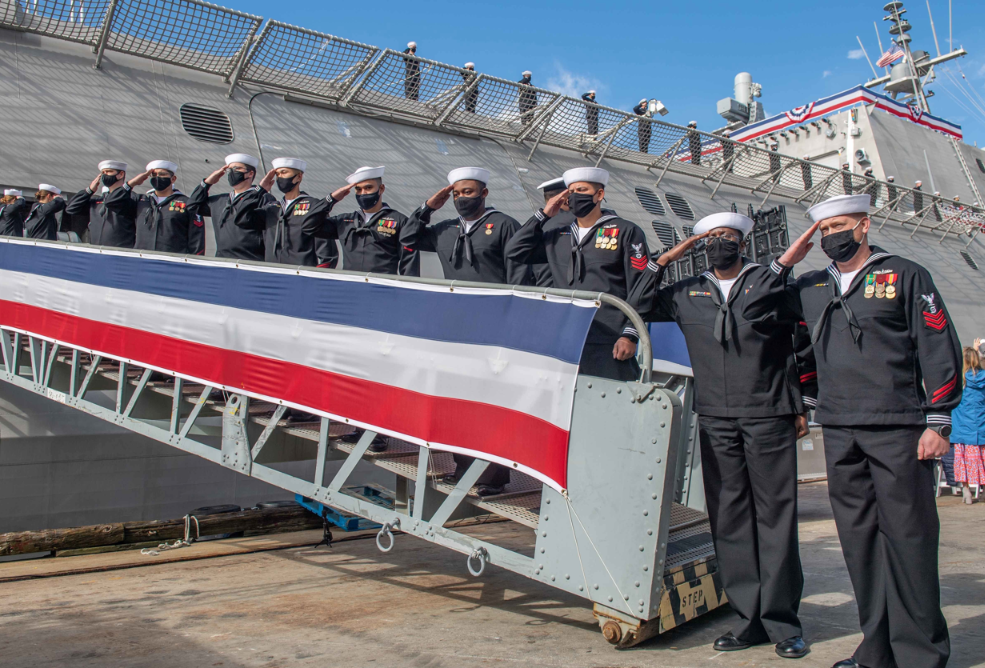 "The USS Savannah is poised to represent its motto across the globe, not for self but for others," said Chebi. "Today as we commission her as an operating force of the U.S. Navy. The ship and her crew will carry on the legacy of the five other ships that had the honor to bear the name Savannah since 1798. They participated in the Mexican War, the Civil War, World War I, World War II, and the Vietnam War,"  Commander, Naval Air Systems Command Vice Adm. Carl Chebi.
Following commissioning, USS Savannah will sail to California to be home ported in San Diego.
The US Navy took delivery of the LCS 28 from defense company Austal USA in June last year. Achieving significant gains in production efficiency, the future USS Savannah (LCS 28) was completed by Austal USA in just under three years, a full twelve months earlier than previous ships delivered under the same program.
The Independence-class LCS is a fast, agile, and focused-mission platform designed for operation in near-shore environments, yet capable of open-ocean operation. The 127-metre long high-speed trimaran hull warship integrates new technology to support current and future mission capability from deep water to the littoral zone.