UK's first Type 31 frigate to hit the water next year
The Royal Navy's first Type 31 frigate (Inspiration-class), HMS Venturer will be launched in 2023, according to the navy officials.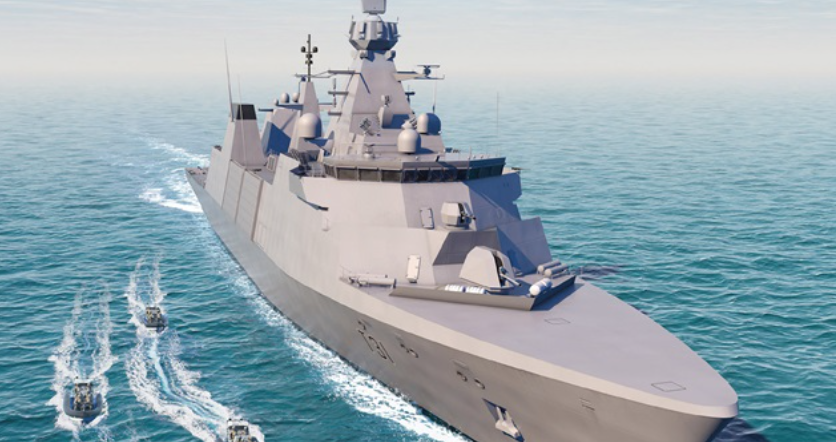 The Type 31 frigate program is a step in the UK Government's plan to increase the number of warships in the Royal Navy over the next 20 years. The Royal Navy has picked Babcock's Arrowhead 140 proposal as the preferred design for its Type 31 frigates. The fleet of five ships will be built at an average production cost of £250 million per ship.
In May last year, the navy revealed the names selected for the Type 31 frigates. The five frigates will be known as HMS Active, HMS Bulldog, HMS Campbeltown, HMS Formidable, and HMS Venturer.
In September last year, Babcock International officially started the construction of the first vessel, HMS Venturer. The steel cutting ceremony took place in Babcock's facility in Rosyth, Scotland.
Each of the Type 31 frigates will be equipped with the Sea Ceptor air defence missile system, a 57mm main gun and two 40mm Bofors, and a 4D radar. The units will also have capabilities to operate with Merlin or Wildcat helicopters.
Furthermore, they will be able to carry the planned persistent operational delivery systems or PODS, a 'plug and play box of tricks' carrying drones, autonomous minehunting equipment, a command center for commando raiders or humanitarian aid.
The Type 31s will replace five general-purpose Type 23 frigates that have served the navy since the early 1990s. The new frigates are scheduled to enter service in 2027.
"These frigates will form the fulcrum of a formidable future force made up of: destroyers, new autonomous mine-hunting capability, new Fleet solid support ships, multi-role ocean surveillance and Bay-class support ships, next-generation nuclear submarines and our two magnificent carriers," Second Sea Lord Vice Admiral Nick Hine noted.
"Come 2023 when HMS Venturer slips its bonds and enters the water, I have no doubt it will emulate the trailblazing successes of its forebears and write its own glorious chapter in our nation's famous maritime history."