Russian Navy seizes two Ukrainian civil ships, Ukraine says
The Russian Navy seized two Ukrainian civil ships in the northwestern part of the Black Sea, according to the information published by the Ukrainian officials.
In its statement, the Ministry of Internal Affairs of Ukraine revealed that the capture was a part of "a counter-terrorist operation".
According to the report, Ukraine-flagged bulk carriers Afina was detained in Romanian waters, 22 miles from Zmiinyi (Snake) Island.
The bulker Afina received an open channel of communication and security of navigation command to approach the Russian warship for inspection. Meanwhile, the Ukrainian border guards tracked "unusual change of course" of the other ship, bulk carrier Princess Nicole, which was also heading towards the island.
Once the vessels approached the Russian Navy's ships sailing in that area, their AIS systems were shut off and communication stopped, according to the officials.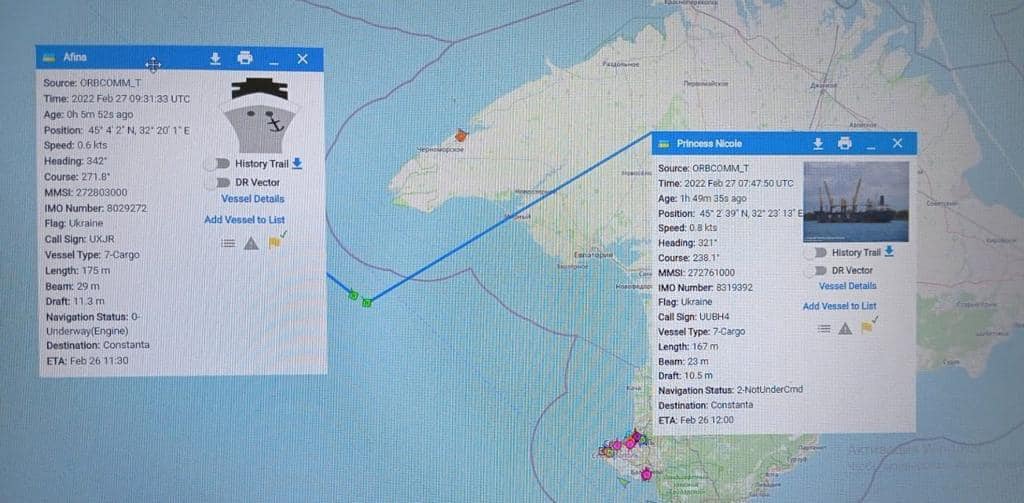 According to the information provided by MarineTraffic, both bulkers, which were en route to Constanta (Romania), are now located in the Black Sea.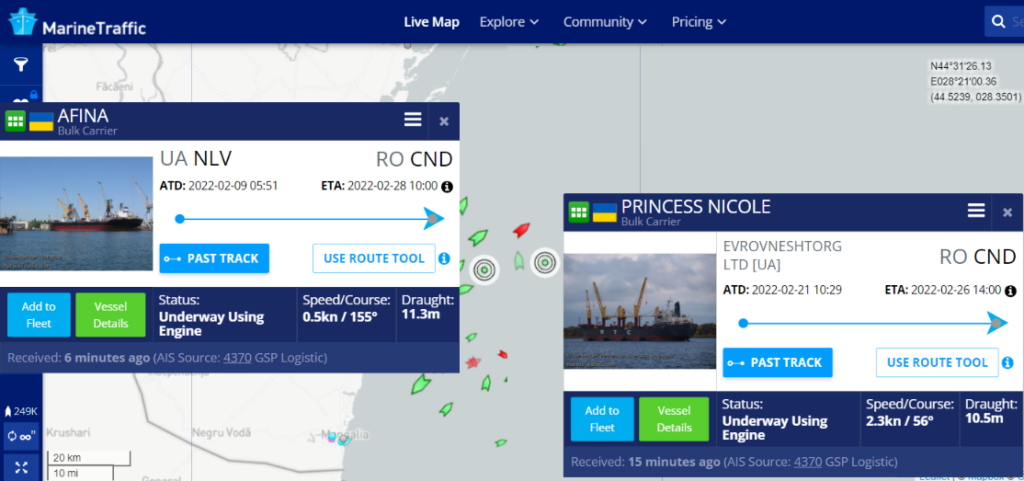 The Russian conflict with Ukraine has interrupted commercial shipping in the Black Sea area. The Federal Agency for Maritime and River Transport (Rosmorrechflot) recently confirmed that navigation in the Sea of Azov, which is connected to the Black Sea by the Kerch Strait, was suspended after a warning was issued by the Russian Defence Ministry.
Russian Navy started its naval drills at the beginning of the year. The exercises involved more than 140 warships, 1,000 pieces of military equipment, 10,000 troops and 60 aircraft. According to the navy officials, the main focus of the exercises was interoperability of the navy and aerospace forces, as well as countering "military threats to the Russian Federation from sea and ocean directions".