Ukraine hits Russian Navy's warship in Black Sea
The Armed Forces of Ukraine have reportedly hit and damaged a Russian Navy's ship near Odessa in the Black Sea.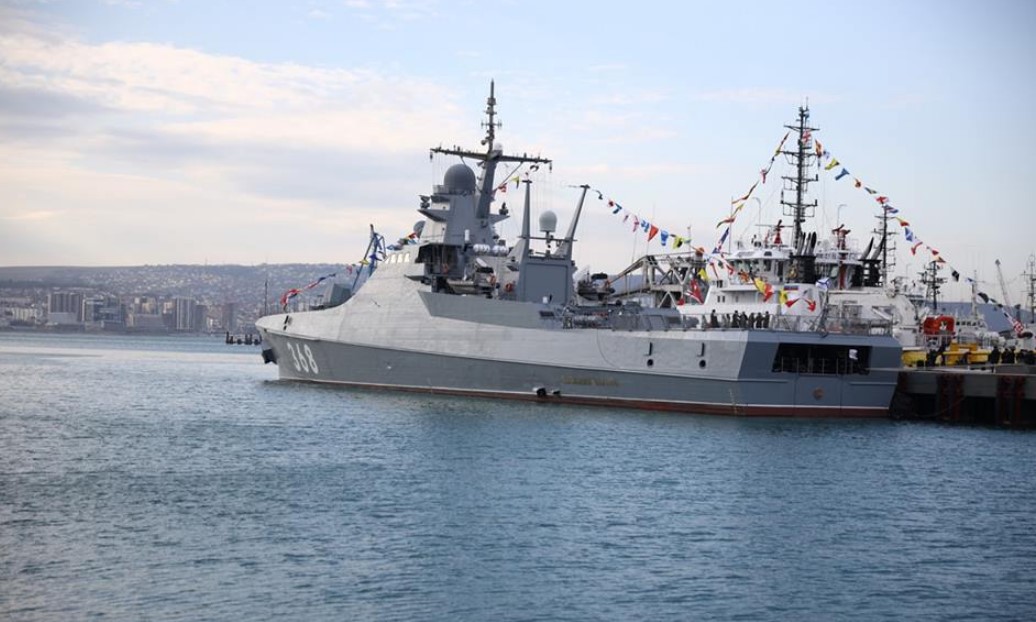 The information was revealed by the spokesperson of the Operational Headquarters of the Odesa Regional Military Administration, Serhiy Bratchuk.
"We will be destroying the enemy. Minus one enemy warship. The enemy suffers losses. Good job, you guys. Glory to the Armed Forces," Bratchuk commented.
 It was not immediately clear from the statement what type of vessel had been hit. According to the preliminary information of the Ukrainian Navy, the vessel in question is Russian patrol ship Vasily Bykov. The Ukrainian armed forces targeted the patrol boat on 7 March.
The footage, which has been released yesterday, appears to show Ukrainian and Russian warships exchanging fire before the vessel was hit.
Vasily Bykov is a patrol boat of the Russian Navy belonging to the class Project 22160. It was laid down on 26 February 2014 at the Zelenodolsk Shipyard at Zelenodolsk and launched on 28 August 2017. 
The ship was commissioned on 20 December 2018 in the Novorossiysk Naval Base, becoming a part of the Black Sea Fleet.
Project 22160 patrol ships measure 94 meters in length, have a displacement of around 1,500 tonnes and are capable of reaching speeds of about 30 knots. According to the Russian Navy the cruising range of the ships is 6000 nautical miles or some 60 days.
The ships are equipped with AK-176 naval guns, and Igla man-portable air defense systems. The second three ships in the class will be capable of carrying Kalibr-NK cruise missiles.
The ships are also fitted with a telescopic hangar and helo deck with facilities for take-off and landing of the Ка-27 PS type 12-ton rescue helicopter.