Ukraine destroys Russia's landing ship in Berdyansk
Ukraine's military forces have destroyed the Russian Navy's landing ship Orsk in the port city of Berdyansk, according to the information published by the Ukrainian Ministry of Defense.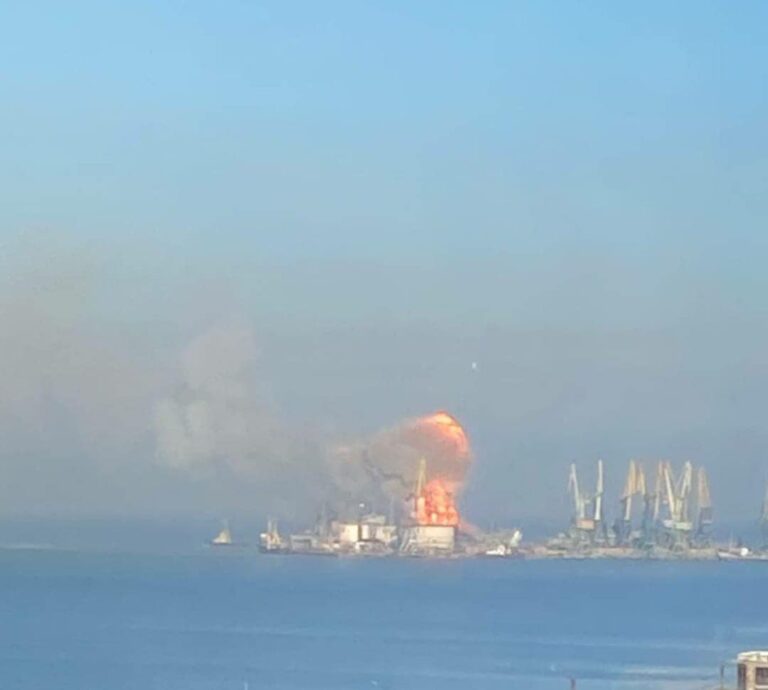 "The Orsk large landing ship of the Russian occupiers was destroyed near the port of Berdiansk," the Ukrainian officials said today.
No further details have been disclosed. According to local media reports, the citizens noticed two powerful explosions at 6:40 a.m (local time) on Thursday. The blasts were heard throughout the city.
The landing ship Orsk serves as a part of the Black Sea Fleet. The Project 1171 vessel was launched and commissioned in 1968 as Nikolay Obekov. It served many campaigns in the Indian and Atlantic oceans and the Mediterranean.
Earlier on, the Russian military forces said it had docked the large landing support ship at the Port of Berdyansk. The port city has been occupied by the Russian forces since last month.
The Russian naval forces have established a distant blockade of Ukraine's Black Sea coast while continuing to conduct missile strikes throughout the country, the UK Ministry of Defence reported last week.
The blockage has caused Ukraine to become isolated from international maritime trade. Furthermore, the Russian Navy has already performed one amphibious landing in the Sea of Azov. The officials noted that these actions could continue in the next period.