Russian Navy conducts missile strikes, blocks Ukraine's Black Sea coast
According to the information published by the UK Ministry of Defence, the Russian naval forces have established a distant blockade of Ukraine's Black Sea coast while continuing to conduct missile strikes throughout the country.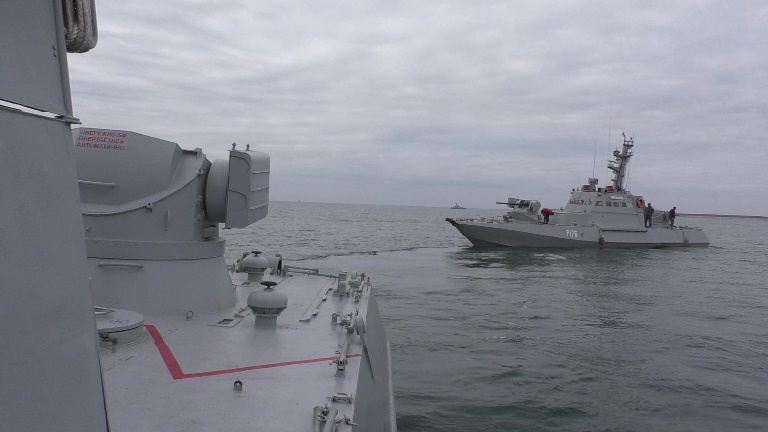 As explained, the blockage had caused Ukraine to become isolated from international maritime trade. Furthermore, the Russian Navy has already performed one amphibious landing in the Sea of Azov. The officials noted that these actions could continue in the next period.
To remind, the Federal Agency for Maritime and River Transport (Rosmorrechflot) confirmed last month that navigation in the Sea of Azov was suspended after a warning was issued by the Russian Defence Ministry.
The notice was issued after Ukrainian president Volodymyr Zelenskyy revealed that Russia launched a military operation against Ukraine. The missile strikes intensified since the beginning of the conflict on 24 February.
Earlier this month, Turkey has warned both Black Sea and non-Black Sea countries not to send warships to pass through the Bosphorus and Dardanelles straits. The announcement is in line with the Montreux Convention which was adopted in 1936. The convention guarantees freedom of passage for all merchant ships during peacetime and permits Turkey to restrict the passage of navies not belonging to Black Sea states.
Russian Navy has been conducting exercises since January which involved more than 140 warships, 1,000 pieces of military equipment, 10,000 troops and 60 aircraft.