French Navy releases video of future aircraft carrier that will replace Charles de Gaulle
The French Navy has published a video of a next-generation aircraft carrier that will replace its aircraft carrier Charles de Gaulle in 2038.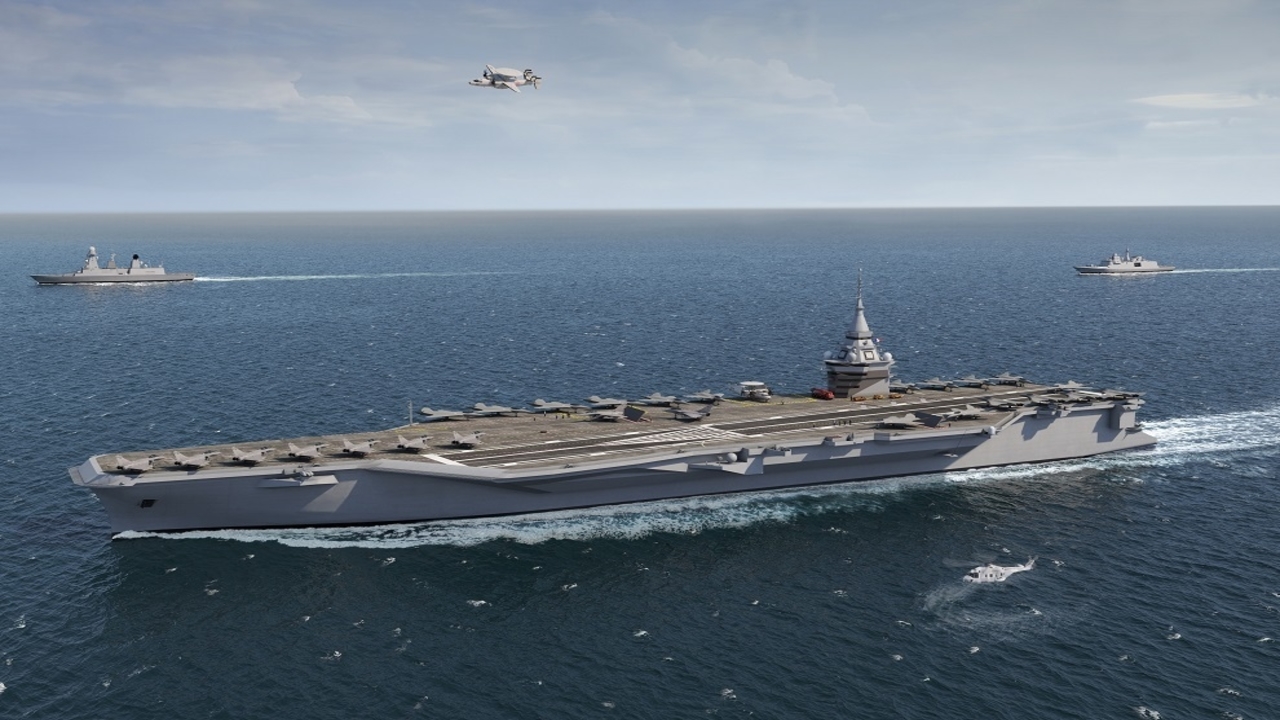 The video was published on the official Twitter account of the French Navy on 12 April. The navy noted that the vessel, known as Porte-avions de nouvelle génération (PA-NG), will be larger and more powerful than the existing aircraft carrier and equipped with nuclear propulsion.
The aircraft carrier will be 305 meters long with a displacement of 75,000 tonnes. It will be equipped with two K22 nuclear reactors, anti-missile systems, surveillance radar and an electromagnetic aircraft launch system (EMALS). Last December, US State Department approved a possible foreign military sale of EMALS, advanced arresting gear (AAG), and related equipment to France.
The vessel will be able to carry up to 30 new generation fighter (NGF) jets.
The next-generation aircraft carrier program was initiated by the Directorate General of Armaments (DGA). In 2018, the French defence ministry launched a study phase to look into the replacement of the French Navy's sole aircraft carrier Charles de Gaulle.
In 2021, the DGA launched a preliminary design phase of the new next-gen aircraft carrier. Naval Group, Chantiers de l'Atlantique, TechnicAtome and their subcontractors have been awarded the contract to carry out the preliminary design phase.