UK's HMS Prince of Wales heads on Atlantic and Mediterranean mission
Royal Navy's Queen Elizabeth-class aircraft carrier HMS Prince of Wales has left Portsmouth bound for exercises in the Atlantic and Mediterranean serving as NATO's command ship.
HMS Prince of Wales will complete two weeks of preparations off the UK's South Coast before joining warships from across NATO for Spanish-led training and port visits to Spain and Portugal.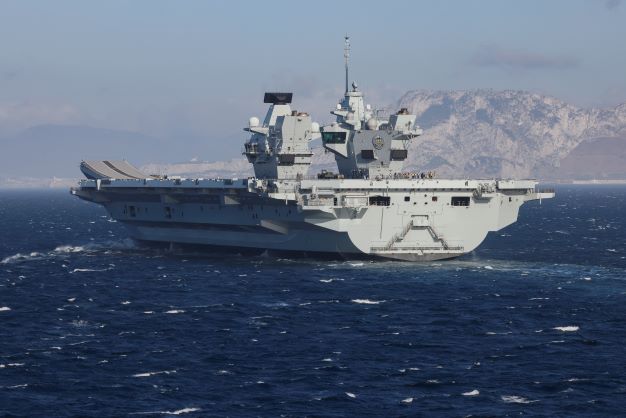 The aircraft carrier is scheduled to visit Rota, on Spain's west coast, before linking up with a multinational task group for Spain's annual exercises Flotex.
It will involve a large contingent of Spanish ships and NATO task groups (Standing NATO Maritime Group 2 and Standing NATO Mine Countermeasures Group 2) which are responsible for the security the Mediterranean.
Furthermore, two Merlin 'Crowsnest' helicopters will train alongside the ship ahead of future operations, in which the aircraft will provide protection from aerial threats.
Two anti-submarine warfare helicopters from 820 Naval Air Squadron will also be training aircrew in operating from the ship as she sails off the South Coast, plus Chinooks from the Royal Air Force's 27 Squadron.
HMS Prince of Wales recently returned home to Portsmouth after weeks away training with NATO and UK-led Joint Expeditionary Force in the Arctic during Cold Response 2022.
Follow Naval Today on: