Boeing-led team to offer Poseidon MPA for Canadian multi-mission aircraft project
Aerospace company Boeing has teamed up with several Canadian industry partners to offer maritime patrol aircraft (MPA) P-8A Poseidon for the Canadian multi-mission aircraft (CMMA) project.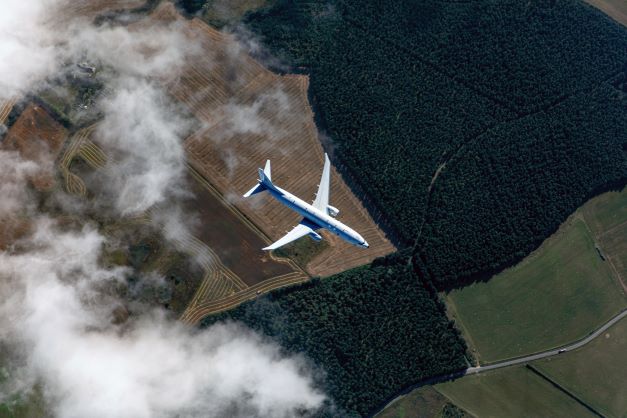 Team Poseidon consists of CAE, GE Aviation Canada, IMP Aerospace & Defence, KF Aerospace, Honeywell Aerospace Canada and Raytheon Canada.
The team builds on 81 Canadian suppliers to the platform and to more than 550 Canadian suppliers across all provinces.
Boeing claims that P-8 Poseidon will improve Canada's capability to defend its northern and maritime borders while ensuring interoperability with NORAD and NATO allies. The P-8 is designed to reduce the environmental impact of military aircraft and can operate on a 50% blend of sustainable aviation fuel. The company has aspiration to move toward 100% with investment in new technology.
This maritime patrol aircraft is designed to conduct anti-submarine warfare and anti-surface warfare drills, intelligence, surveillance and reconnaissance, and search and rescue operations.
Furthermore, it is the only in-service, in-production multi-mission aircraft that meets all CMMA requirements, the company noted.
"By its non-developmental nature, P-8 offers a … solution that will defend and protect Canadian security for future generations. With Canada at the forefront of cleaning and greening, it's fitting that Team Poseidon is elevating long-term environmental sustainability as an integral part of national defence," said Sean Liedman, director of International Business Development for Mobility & Surveillance aircraft, Boeing Defense, Space & Security.
To remind, the Canadian multi-mission aircraft (CMMA) project will replace the Royal Canadian Air Force fleet of CP-140 Aurora aircraft and enhance the anti-submarine warfare (ASW) and intelligence, surveillance and reconnaissance (ISR) capabilities.
Current Boeing's P-8 is being operated by the US Navy, Indian Navy, Royal Australian Air Force, Royal Air Force, Royal Norwegian Air Force, Royal New Zealand Air Force, Republic of Korea Navy and Germany Navy.
In March this year, Boeing started the construction of New Zealand's first P-8A maritime patrol aircraft.