Vard releases video of its new next-gen offshore patrol vessel
Vard Marine, a Fincantieri company, has published a video of its new next-generation VARD 7 125 offshore patrol vessel.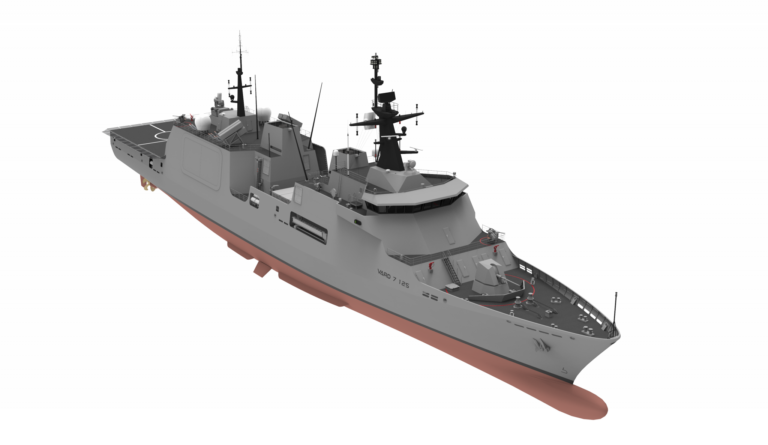 As revealed in the video, the vessel is equipped with advanced weapon systems including a 76 millimeter super rapid gun mount (SRGM) and features two 12.7 millimeters remotely controlled guns. The vessel will be also fitted with surface-to-surface missiles and ship-to-ship missile launchers.
This along with 360-degree electro-optical surveillance and missile warning system complement the weapon capabilities.
The design of the 125-meter vessel is based on the Vard Series 7 OPV reference vessels. The unit, which can accommodate 150 people, can be tailored to a broad range of military and naval missions.
Recently, the company was awarded approval in principle (AiP) from Lloyd's Register (LR) for its Vard 7 125 OPV.
Vard stressed that some of the vessel's enhancements include an upgraded weapons and sensors package, and reduced acoustic, magnetic, and infrared signatures.
These come along with minimized radar cross-section, nuclear/biological/chemical defence, and improved damage control and survivability given compliance to military stability standards.
The vessel comes in two variants, as either a general-purpose (GP) or anti-submarine warfare (ASW) unit.
In September last year, Vard Marine secured AiP from classification society American Bureau of Shipping (ABS) for its 115-meter long next-generation OPV.