UK's first Type 31 frigate to be delivered in 2025
The Royal Navy's first Type 31 frigate HMS Venturer is scheduled for delivery in 2025, according to the information provided by shipbuilding company Babcock International.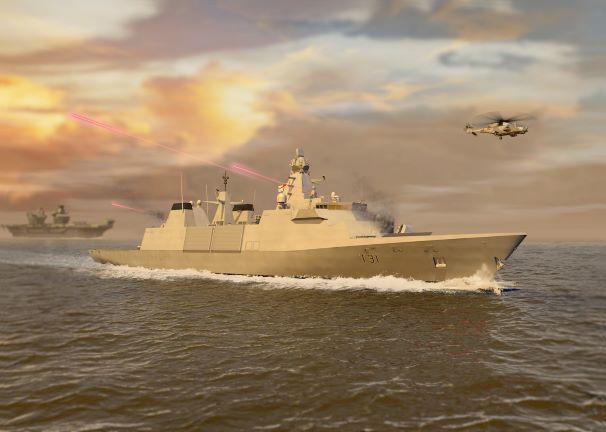 The information was revealed as part of a written evidence response submitted by Babcock to the Scottish Affairs Committee inquiry. The committee launched an inquiry examining military shipbuilding in Scotland in February this year.
In its written response, Babcock emphasized that Scotland's shipbuilding industry is capable and ready to fulfill the role of delivering the country's naval capabilities, but needs certainty and continuity in policy-making and procurement to do so.
So far, the firm has invested £70 million in facilities to make Scottish shipbuilding more productive and deliver an efficient design and build of the Type 31 Frigate for the Royal Navy.
Babcock further explains: Five Type 31 frigates will be built, on which the steel was cut for the first vessel, HMS Venturer in September 2021 with the first vessel to be delivered to the Authority in 2025. To deliver all five ships by 2028, parallel build activity has been enabled through the programme investment and supplier contracting methodology."
To remind, the shipbuilder held a keel-laying ceremony for HMS Venturer in a ceremony on 26 April 2022. Over the coming months, it will rise a 6,000-tonne ship and, alongside it from next year, the second frigate in the class, HMS Active.
The construction of the Type 31 frigates is part of a wider investment in UK yards and industry under the government's National Shipbuilding Strategy of more than £4 billion over the next three years alone.
The 31s have been designed and are being built for the Royal Navy, but with one eye firmly on the export market; the Polish and Indonesian navies have selected the design for their future fleets.
Each ship is equipped with three Pacific 24 boats, – crucial for board-and-search/counter-narcotics work – a 57mm gun and two 40mm secondary guns, Sea Ceptor air defence missiles – also fitted to Type 23 and 26 frigates – with off-the-shelf sensors and computer systems.
The flight deck can host helicopters up to the size of a Chinook, although more typically Royal Navy Merlins and Wildcats.