German Navy's frigate Lübeck wraps up final deployment before decommissioning
German Navy's Bremen-class frigate Lübeck has returned home from the Aegean Sea, where the vessel was on its final mission as part of the Standing NATO Maritime Group 2 (SNMG 2).
The vessel arrived in Wilhelmshaven, Germany on 16 June. The commander of the frigate Captain Kai Röckel noted that this mission was a special challenge for the crew.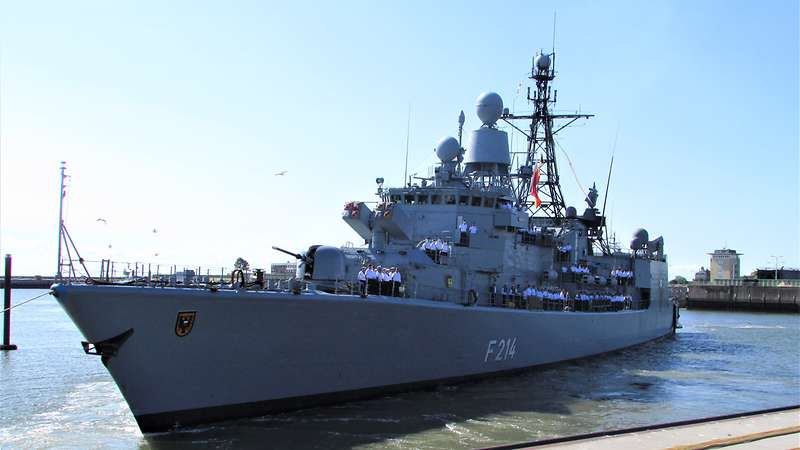 "The massive change in the world situation caused by Russia's attack on Ukraine in February had an impact on the entire ship… Preparing to decommission Lübeck in a critical security situation leads to mixed feelings," Röckel added.
The frigate's main task was the cooperation with the partners in the border region between Turkey and Greece. 
To remind, the ship departed on its final mission in January this year.
Bremen-class frigate Lübeck was laid in June 1987 at the yards of Nordseewerke, Emden, and launched on 15 October 1987. After undergoing sea trials, it was commissioned into the German Navy in 1990.
The frigate spent 2013 undergoing a refit at Kiel, before returning to Operation Atalanta in autumn 2014. On 21 August 2017 Lübeck departed Wilhelmshaven under the command of Captain Matthias Schmitt to replace the frigate Brandenburg in SNMG2 in the Aegean Sea.
Follow Naval Today on: