German Navy's first K130 Batch II corvette kicks off sea trials
German defence company NLV Group has revealed that the German Navy's first K130 (Braunschweig-class) corvette kicked off sea trials.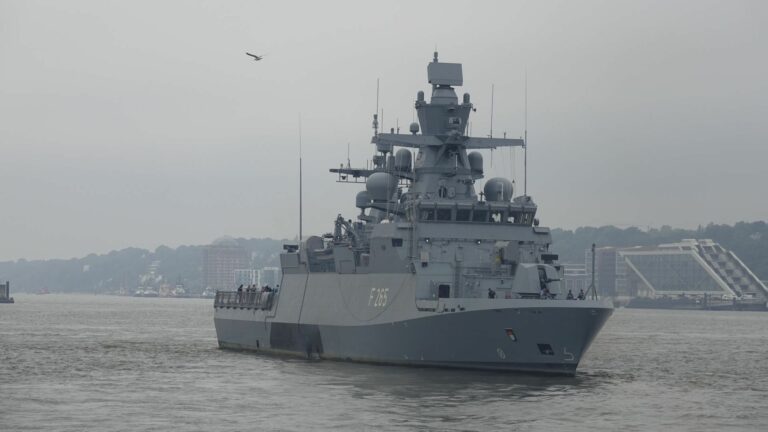 On a three-week voyage, the corvette will sail in the North Sea for the initial tests around Heligoland. Upon sailing around Heligoland and after a short break, the ship will continue its sea tests through Skagerrak, NVL Group stated.
In April this year, the first of the five new K130 corvettes from the second batch was christened at Blohm+Voss shipyard in Hamburg.
Köln is the first of the second batch of corvettes, which is also referred to as Braunschweig-class, after the lead ship from the first batch. The first five ships entered service between 2008 and 2013.
In 2017, a contract worth €2.4 billion for the construction of the new corvettes has been awarded to the ARGE K130 consortium, composed of Lürssen Werft (now NVL Group), ThyssenKrupp Marine Systems and German Naval Yards Kiel.
The new vessels are 89 meters and displace 2,000 tons. They feature reduced radar and infrared signatures and will be equipped with two helicopter UAVs for remote sensing.
NVL Group said that the ships number six, seven and eight are in different stages of installing final equipment, while vessel number nine is in the construction phase. The keel for the final corvette was laid in March this year.
The shipbuilding team is to deliver the ships by 2025.