GA-EMS hits important milestone aboard USS Gerald R. Ford
General Atomics Electromagnetic Systems (GA-EMS) has announced that 10,000 catapult launches and arrested landings using the Electromagnetic Aircraft Launch System (EMALS) and Advanced Arresting Gear (AAG) have been successfully and safely completed aboard USS Gerald R. Ford (CVN 78).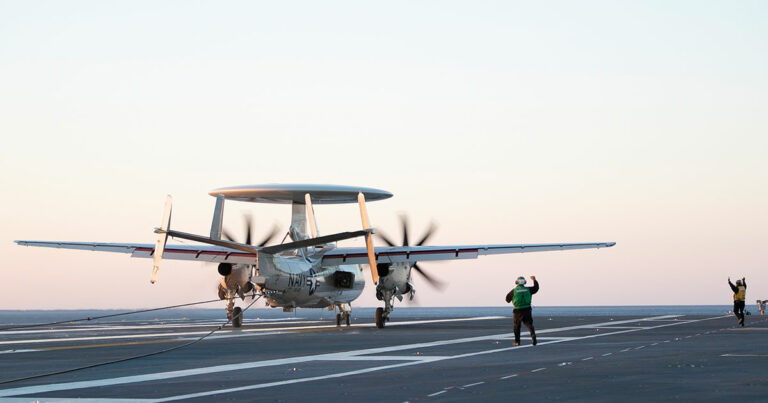 "Over the past two years, EMALS and AAG have been rigorously exercised utilizing aircraft in the current air wing. The systems continue to perform successfully in operational, carrier qualification, and training environments and under all weather conditions," said Scott Forney, president of GA-EMS.
US Navy's Ford-class aircraft carrier USS Gerald R. Ford completed planned incremental availability (PIA) in March 2022 and is now preparing for its upcoming deployment.
Four months into the PIA, the navy-industry team turned over to CVN 78's crew the ship's 11th and final advanced weapons elevator (AWE), marking a significant milestone for one of the ship's most complex new technologies.
The construction of USS Gerald R. Ford began in August 2005, the keel was laid in November 2009, and the aircraft carrier was christened in November 2013. The vessel completed its final shock trials in August 2021.
Under multiple contracts with the US Navy, GA-EMS is now supporting CVN 78 sustainment requirements and delivering EMALS and AAG for the next two Ford-class carriers currently under construction, John F. Kennedy (CVN 79) and Enterprise (CVN 80).
GA-EMS is also working with the Navy to determine EMALS and AAG contract and schedule requirements for the fourth Ford-class aircraft carrier, Doris Miller (CVN 81).