Royal Navy commissions 2nd patrol boat in Gibraltar
The second of two new patrol ships charged with guarding the waters around Gibraltar has been formally commissioned into Royal Navy fleet.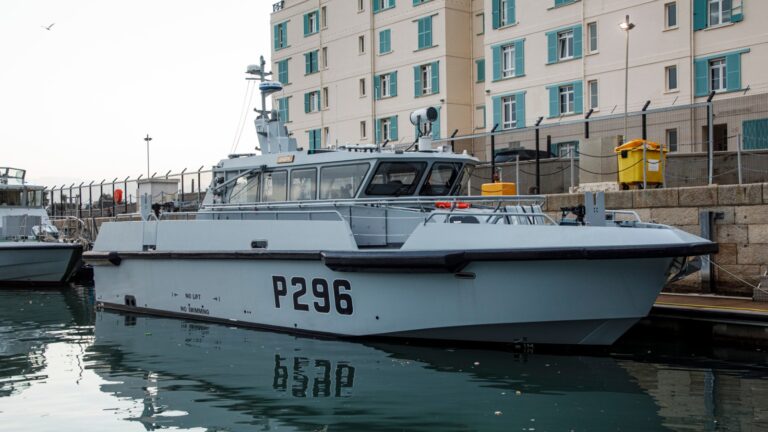 A ceremony took place in Gibraltar Naval Base to welcome HMS Dagger as the vessel joins its sister ship HMS Cutlass. HMS Cutlass was commissioned in May this year.
Built by Merseyside-based Marine Specialised Technology, the new boats are 19 metres long and can hit speeds of 40 knots> They are equipped with three machine-guns and the latest electronic/optical equipment to assist in identifying potential threats, according to the navy.
HMS Cutlass and HMS Dagger are the permanent replacements for HMS Sabre and Scimitar which safeguarded Gibraltar's waters for nearly two decades. They were decommissioned at a ceremony held at Portsmouth Naval Base in March 2022.
P2000 patrol ships HMS Dasher and Pursuer have acted as the Royal Navy's presence around Gibraltar, joining the squadron's Pacific 24 RIBS on patrol. Now, the new patrol boats will take over.
Withe the latest commissioning, the Royal Navy completes a £10 million investment in new small and fast patrol boats for the Gibraltar Squadron.