Two new US Coast Guard cutters visit Lebanon for 1st Middle East stop
Two US Coast Guard fast response cutters arrived in Beirut, Lebanon for a scheduled port visit on 25 July, marking their arrival to the Middle East after departing the US and transiting the Mediterranean Sea.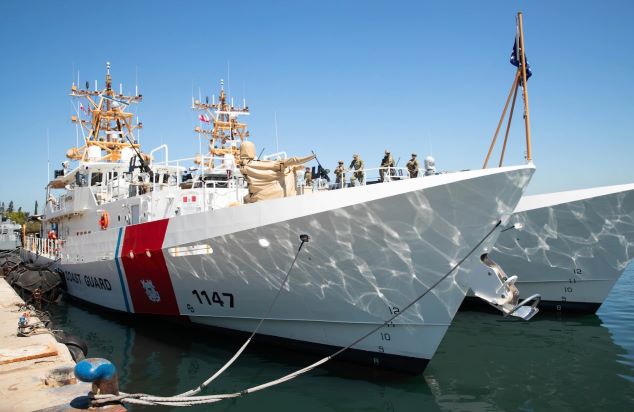 The Sentinel-class fast response cutters (FRCs) USCGC John Scheuerman (WPC 1146) and USCGC Clarence Sutphin Jr. (WPC 1147) are the newest additions to a slate of coast guard ships supporting the US 5th Fleet from Bahrain.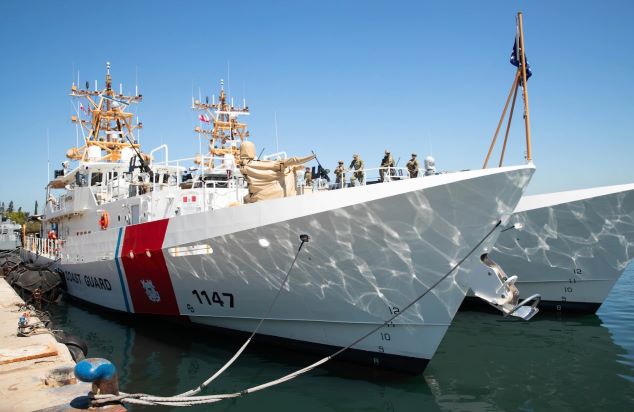 USCGC John Scheuerman was commissioned into the fleet in February this year. The ship was officially delivered to the US Coast Guard on 21 October 2021.
Meanwhile, USCGC Clarence Sutphin Jr. was commissioned this April.
The visit comes on the heels of the Lebanese Armed Forces completing an annual maritime exercise with US Naval Forces Central Command on 23 July.
Approximately 60 US personnel from the US Navy, US Marine Corps, US Army and US Coast Guard participated in bilateral exchanges focused on maritime security operations, mine countermeasures and explosive ordnance disposal.
While in Beirut, crewmembers will meet with Lebanese Navy counterparts on subjects related to shipboard operations, safety and damage control. Coast Guardsmen will also participate in cultural exchange opportunities planned ashore.
The Sentinel-class cutters are the final two of six that are overseen by Patrol Forces Southwest Asia (PATFORSWA), the Coast Guard's largest unit outside of the US. The new cutters feature advanced communications systems and improved surveillance and reconnaissance equipment.
Measuring 46.9 meters, these cutters have a flank speed of 28 knots, C4ISR suite (command, control, communications, computers, intelligence, surveillance, and reconnaissance), and stern launch and recovery ramp.
The ships are forward-deployed to US 5th Fleet to help ensure maritime security and stability across the Middle East.