The UK is giving underwater drones to Ukraine and training Ukrainian personnel in Britain to help detect Russian mines in the waters off its coast, the government officials revealed.
As disclosed, six autonomous minehunting vehicles will be sent to Ukraine to use them to clear their coastline of mines.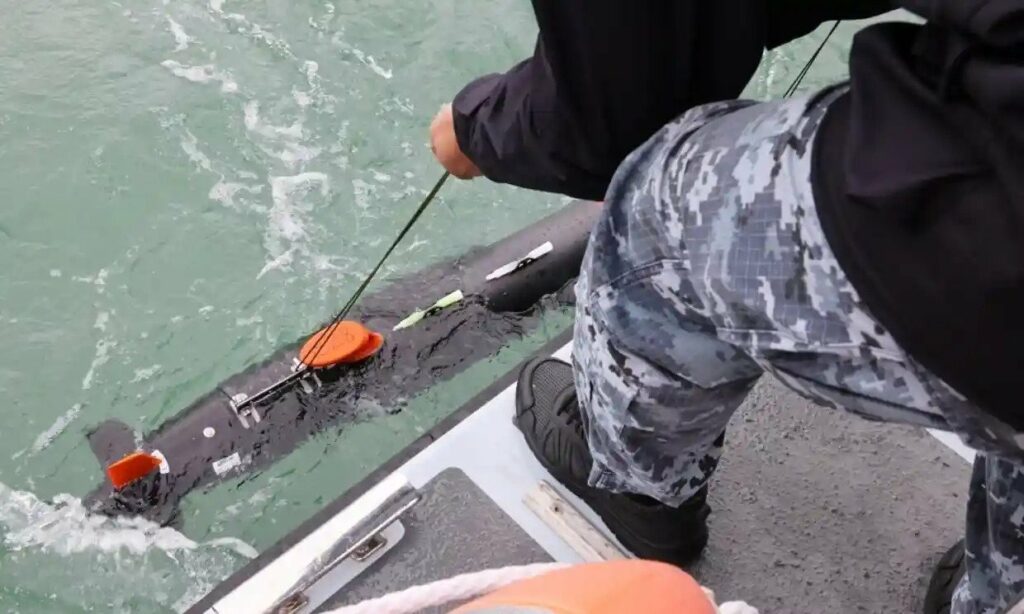 The lightweight autonomous vehicles are designed for use in shallow coastal environments, operating at depths of up to 100 meters to detect, locate and identify mines using an array of sensors so the Ukrainian Navy can destroy them.
Dozens of Ukrainian Navy personnel will be taught to use the drones over the coming months, with the first tranche having already begun their training.
The Royal Navy's Diving & Threat Exploitation Group will conduct the three-week training courses, alongside the US Navy 6th Fleet.
Having considerable experience using the equipment already they will conduct training at sea to operate the vessels and interpret the data they send back to identify mock mines, according to the officials.
"Through the expert skills being taught here, our Ukrainian allies will be able to clear their own waters of mines. These weapons target shipping indiscriminately, but particularly affect civilian traffic and trade and have had a devastating impact on freedom of navigation in the Black Sea," Admiral Sir Ben Key, First Sea Lord and Chief of the Naval Staff, said.
The Royal Navy is also training Ukrainian sailors to operate Sandown Class Minehunter vessels.
Armed Forces Minister James Heappey and his Ukrainian counterpart Volodymyr Havrylov visited Scotland in July to watch trainees practicing key skills at sea, such as weapon drills and damage control, whilst learning to operate the machinery on the vessels.
"This vital equipment and training will help Ukraine make their waters safe, helping to smooth the flow of grain to the rest of the world and supporting the Armed Forces of Ukraine as they look to defend their coastline and ports," Defence Secretary Ben Wallace noted.
The UK has already pledged to send anti-ship missiles to Ukraine to support the country's fight against the Russian invasion.