HJ Shipbuilding gets $159mln deal to build 4 patrol boats for ROKN
South Korean shipbuilding company HJ Shipbuilding & Construction Co. has signed a contract to build four high-speed patrol ships for the Republic of Korea Navy (ROKN).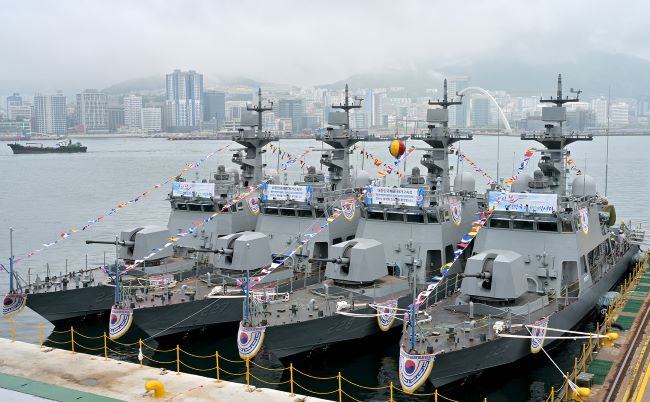 The shipyard received the order from the Defense Acquisition Program Administration (DAPA) in line with the South Korean Navy's program to modernize its patrol ships.
The deal is part of the first of the navy's 200-ton Gumdoksuri (Golden Eagle)-B class Batch-II project, a follow-up on its Gumdoksuri-B class Batch-I program to build 16 high-speed patrol boats.
The value of the contract is KRW 212 billion (US$159 million). The delivery dates of the vessels were not disclosed.
The Gumdoksuri-B class Batch-I patrol ships were designed to replace the existing 170-ton Chamsuri (Sea Eagle)-class vessels. The Chamsuri II-class boats represent a new, smaller class (230-tons) of South Korean Navy patrol boats intended to replace the ageing Chamsuri-class vessels built for the navy in the 1970s.
In May this year, South Korea launched four new Chamsuri II-class patrol boats under the PKX-B patrol boat program.
HJ Shipbuilding built and delivered all 16 ships ordered by the Defense Acquisition Program Administration for the navy.