Russia's new Lada-class submarine Velikie Luki hits the water
Russian shipbuilder Admiralty Shipyards, part of United Shipbuilding Corporation (USC), has launched the third Lada-class submarine Velikie Luki for the Russian Navy.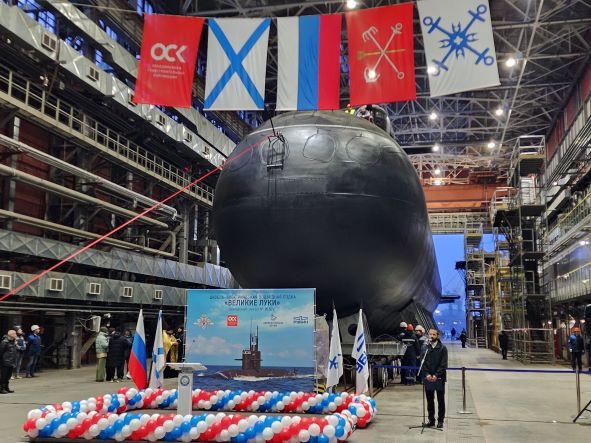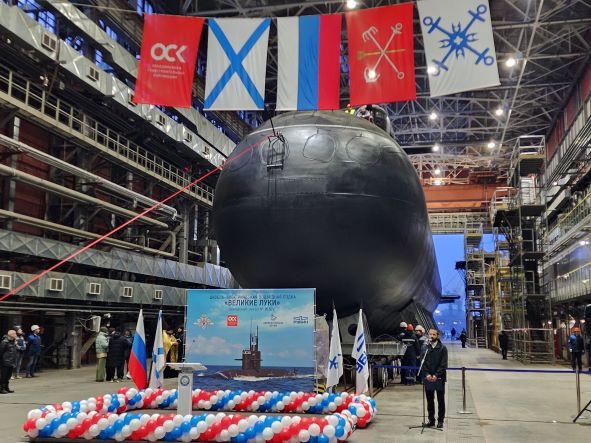 The launching ceremony for the vessel took place in St. Petersburg today (23 December). The keel for this submarine was laid down in 2015. The ship was named Velikiye Luki in honour of the Russian city of military glory.
"Project 677 Lada submarines belong to a new generation of non-nuclear submarines. To date, the submarines of this project are recognized as the most modern diesel-electric boats designed for the Russian Navy. Deeply modernized equipment samples are installed on the ship: a control system for ship hardware, an electric propulsion system, a navigation complex, and others. The Admiralty shipyards are the only plant building ships of this class in Russia," Viktor Evtukhov, State Secretary, Deputy Minister of Industry and Trade of the Russian Federation, said.
Lada-class or Project 677 submarines were designed by the Rubin Central Design Bureau of MT (part of the USC) and are designed to combat enemy submarines, surface ships and ships, protect naval bases, sea coasts and sea lanes, and conduct reconnaissance.
They can dive to a maximum depth of 300 meters and can operate for 45 days with a crew of 35. They displace 1,765 tons while surfaced and have six torpedo tubes.
In February this year, the company started working on two Project 677 submarines. A steel-cutting for the two vessels was held simultaneously.
The contract for the construction of the third and fourth diesel-electric submarines of project 677 was signed between Admiralty Shipyards and Russia's Ministry of Defense in June 2019.
The Russian Navy plans to procure a total of eight Lada-class submarines. They are scheduled to replace the existing Project 636 Kilo-class vessels.